The Look of the Listen: The Cover Art of Folkways Records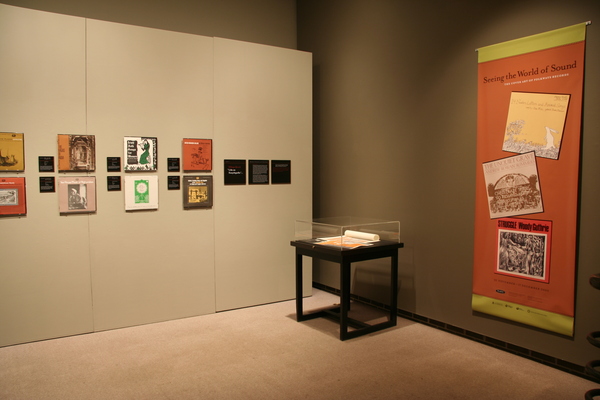 In 2005 the University of Alberta Fine Arts Building Gallery (FAB) hosted Seeing the World of Sound: The Cover Art of Folkways Records, a collaboration between Smithsonian Folkways Recordings, the Asch Family, and folkwaysAlive!, the University's partnership with Smithsonian Folkways Recordings (2003 - 2016).
For the first time, a major retrospective analysis and display of the cover art – a frequently mentioned, but little-explored dimension of the Folkways Records legacy – was presented for public consideration. Since the record label's birth in 1948, Folkways cover art has been a signature of its mission and message — discovering the fascinating beauty of music by and for people everywhere, and exploring the subtlety of the auditory environment that surrounds us. Selecting from its more than 2,000 recordings, the Exhibition illuminates the "look" that invites the "listen" of the recordings, evoking the breadth and diversity of audible and especially musical creation, and celebrating the Folkways contributions to visual design.

- Daniel Sheehy, Director, Smithsonian Folkways Recordings and Curator, the Moses and Frances Asch Folkways Record Collection, Washington DC from the Exhibition Catalogue, Seeing the World of Sound: The Cover Art of Folkways Records
The Look of the Listen website is a virtual presentation of the original FAB Gallery exhibition. We hope you enjoy exploring this visual legacy of Folkways Records.