Anna & Elizabeth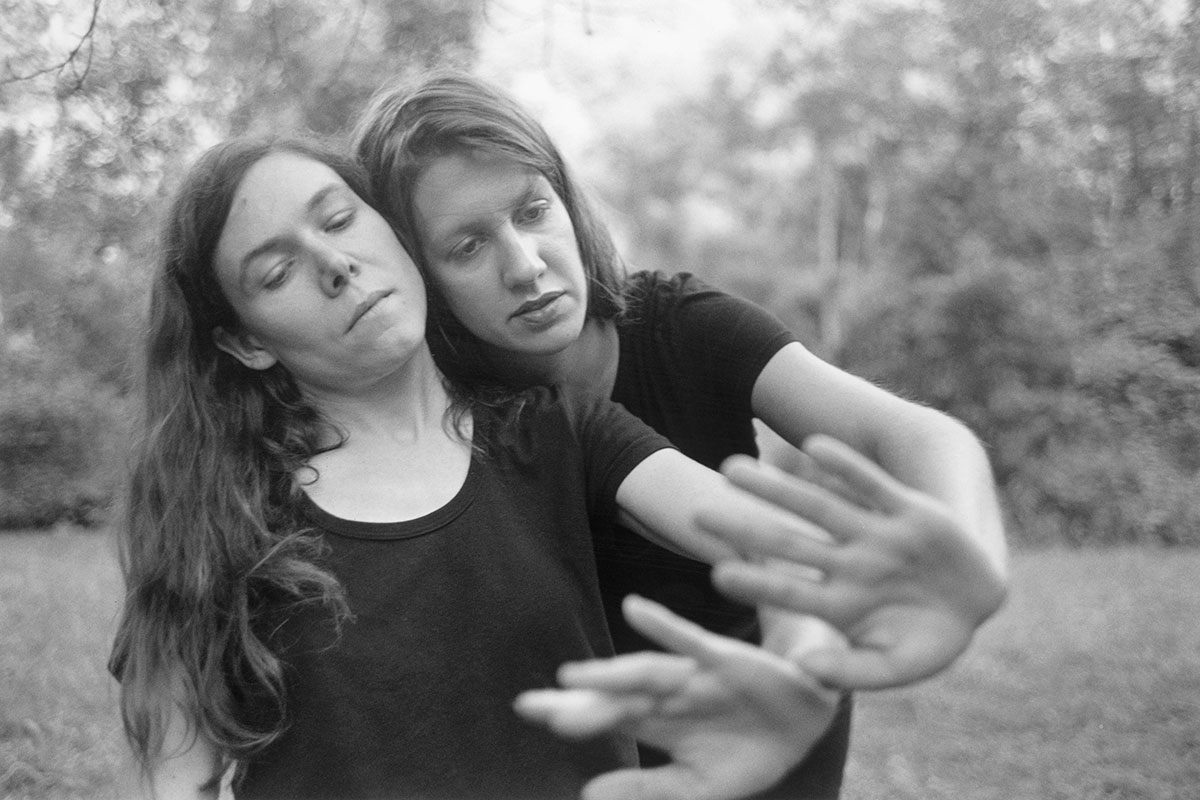 "A radical expansion of what folk songs are supposed to do"
Anna & Elizabeth are a pair of powerful and very distinct voices that are brining light to folk traditions and stories through music. Elizabeth LaPrelle, raised in rural Virginia, is frequently lauded as the finest traditional singer of her generation. Anna Roberts-Gevalt, a multi-instrumentalist and experimenter, has taken her from old-time fiddling in Kentucky to Brooklyn's avant-garde community from her musical curiosity. Together, they find new ways to tell old stories of love, loss and intrigue, while relishing the tension that arises between their very different backgrounds and orthodoxies. Holding firm to the roots of the music, they remove the limits of how that music can be played and presented.
The Invisible Comes to Us, the duo's latest album, was inspired during the artist residencies that Anna and Elizabeth undertook at the MacDowell Colony and the Virginia Center for Creative Arts, following a year of song collecting. The result is a record where the sounds themselves are integral to the retelling of these tales, alongside the sometimes cryptic and complex narratives of the sung and spoken words.
"These are songs we first heard in small archives in our home states, Vermont and Virginia," the duo wrote in the sleeve notes to the album. "Recordings made in living rooms and kitchens, of songs learned in childhood. The characters, and the landscapes they occupied, grew rich in our minds. This record grew out of the desire to show you the world we saw in these songs."
The beauty of storytelling found in the songwriting and compositions of Anna & Elizabeth reveal what they find buried between the lines of traditional songs. The result is an immersive, novelistic and groundbreaking exploration of old and nearly-forgotten songs.
---
Videos
"Mother in the Graveyard" by Anna & Elizabeth

"Woman is Walking" by Anna & Elizabeth

"Ripest of Apples" by Anna & Elizabeth

NPR Music Tiny Desk Concert

Folk Alley Sessions:"Farewell to Erin"

Folk Alley Sessions: "Black Eyed Susan"

Folk Alley Sessions: "Mother in the Graveyard"

Anna & Elizabeth: "Black Eyed Susan" | In Studio