Lead Belly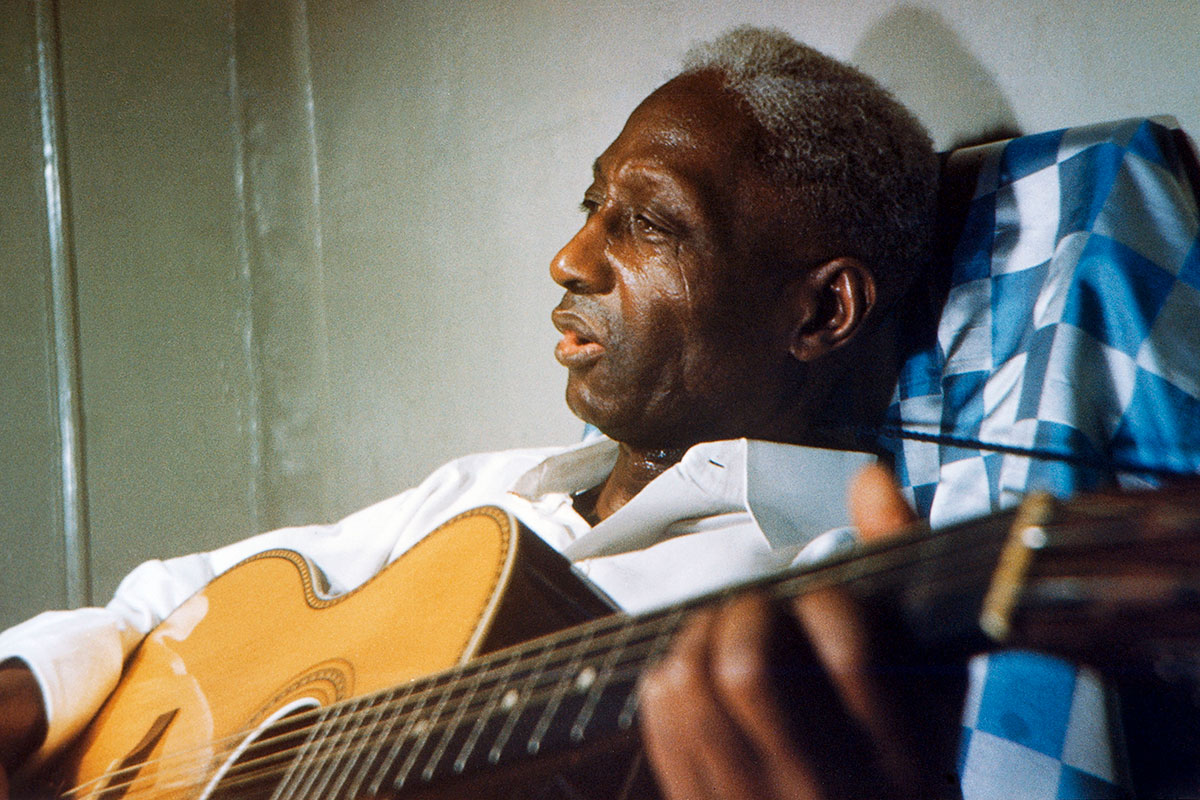 Lead Belly is "the hard name of a harder man," said Woody Guthrie of his friend and fellow American music icon who was born Huddie Ledbetter (c. 1888–1949). From the swamplands of Louisiana, the prisons of Texas, and the streets of New York City, Lead Belly and his music became cornerstones of American folk music and touchstones of African American cultural legacy.
With his 12-string Stella guitar, he sang out a cornucopia of songs that included his classics "The Midnight Special," "Irene," "The Bourgeois Blues," and many more, which in turn have been covered by musical notables such as the Beach Boys, Creedence Clearwater Revival, Van Morrison, Nirvana, Odetta, Little Richard, Pete Seeger, Frank Sinatra and Tom Waits.
Between 1941 and 1947 Lead Belly recorded some of his best music in Moses Asch's tiny New York studio. Lead Belly had made a number of 78 rpm recordings for RCA Bluebird, Columbia, and Capitol, but none of them was commercially successful. Major record companies tried to sell him as a blues musician, but Lead Belly's large repertoire also included children's play party songs, blues, American folk songs, prison songs, accordion pieces, cowboy songs, and the pop songs of the day. This didn't mesh well with what the major recording labels of the 1940s thought a Southern black man with a guitar should sing and play. It was Asch who let Lead Belly record anything he wished, and Lead Belly kept coming back to Asch's studio when his flirtations with stardom failed.
Forty years after his death, Lead Belly's songs and style have continued to influence folk, blues, and rock artists including Neil Young, William Styron, Ben Harper, Keb' Mo, Dionne Farris, and the late Kurt Cobain (Nirvana). The only surviving Asch masters of Lead Belly are now part of Smithsonian Folkways Recordings.