Recording Spotlight
The Best of Broadside 1962-1988
Anthems of the American underground from the pages of Broadside Magazine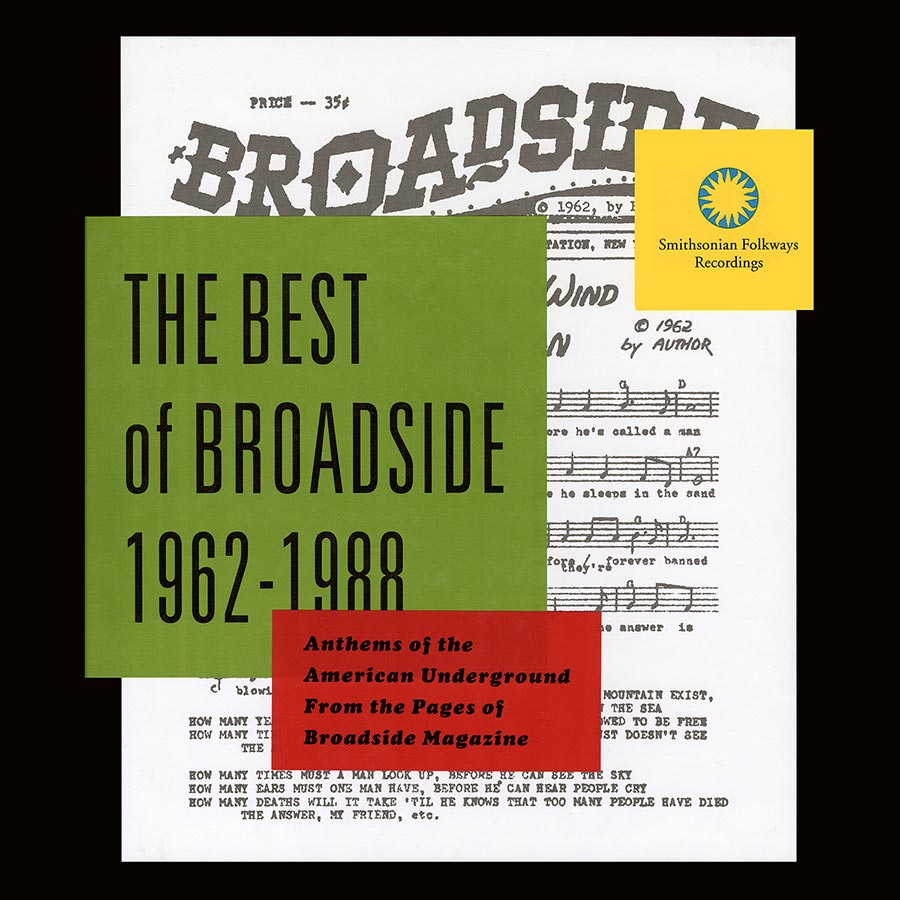 Broadside was a small underground magazine smuggled out of a New York City housing project in a baby carriage, filled with new songs by artists who were too creative for the folkies and too radical for the establishment. Between 1962 and 1988, Bob Dylan, Janis Ian, Rev. Frederick Douglass Kirkpatrick, Phil Ochs, Malvina Reynolds, Buffy Sainte-Marie, Pete Seeger, and dozens of other socially conscious songerwriters published their finest works in its pages.
This Grammy-award nominated 5-CD boxed set features 89 Broadside songs, most performed by the artists who wrote them. Culled from the Smithsonian Folkways collection, tapes from the magazine's office, and tracks released on other labels, The Best of Broadsides provides listeners with a 25-year overview of performers, topics, and musical styles. Songs include "Blowin' in the Wind," "Little Boxes," "Society's Child," and scores of other now classic songs addressing issues of concern to Broadside composers--from nuclear warfare to the war in Vietnam, ethnic conflict, immigration, and women's rights, to ecology, racial equality, and social justice.
Containing over five hours of music, the set is accompanied by a full-sized 158-page book containing extensive notes and discographies, original magazine graphics, artists biographies, historical background information, stories, and full song texts. It also contains the dramatic history of the magazine itself—a remarkable collaboration between dedicated musicians and committed social activists. Hear the underground music that fueled both the influential Folk Revival and socially conscious rock and rap. The Best of Broadside brings an era, its musicians, and its legends to a new audience.