Blues by Jazz Gillum Singing and Playing His Harmonica: With Arbee Stidham and Memphis Slim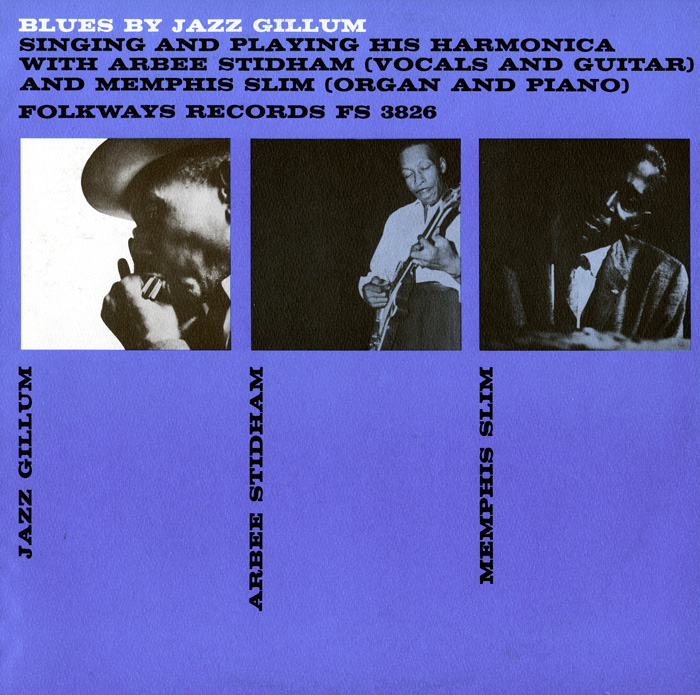 An influential figure in the growth of the Southern blues tradition, William "Jazz" Gillum (1904–1966) had the kind of life from which the blues spring. Orphaned, starved, threatened, shot at, beaten, and discriminated against, Gillum's style, as heard throughout this recording—and as described in the liner notes—is unsurprisingly "sometimes harsh, sometimes poetic, with its expressive delayed beat and strong rhythm, and its bitterness tinged with nostalgia." He is joined on this album by Arbee Stidham (vocals and guitar) and Memphis Slim (organ and piano), associates from his early professional jobs in Chicago in the 1930s.
Liner notes include song lyrics and a biography of Gillum, who lived and sang the blues his whole life.
Track Listing