Various Artists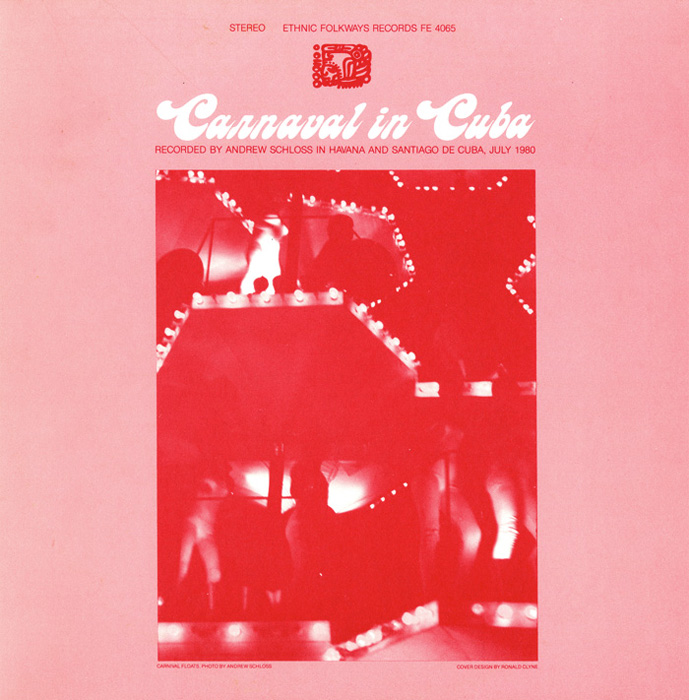 As Andrew Schloss explains in the liner notes: "Carnaval has a history of mixing and uniting people of different races, and the merriment and participation in Carnaval has always transcended class boundaries". Recorded in 1980 in Havana and Santiago de Cuba, Schloss note only captures the unique unifying experience that this celebration perpetuates, but also the vivacity of the Brazilian music which itself is a mélange of Portuguese, African and American Indian heritage. Liner notes include information on the History of Carnaval, as well as song and instrument details. Some notation and lyrics.
EN ESPAÑOL
Como Andrew Schloss explica en las notas: "El carnaval tiene una historia de mezclas y uniones de personas de diferentes razas y la alegría y participación en el Carnaval siempre han trascendido las fronteras de clase".
Grabado en 1980 en La Habana y Santiago de Cuba, Schloss indica que no sólo recoge la singular experiencia unificadora que esta celebración perpetúa, sino también la vivacidad de la música brasileña, que en sí es una mezcla de portugués, africano y herencia india americana. Las notas incluyen información sobre la historia del carnaval, así como detalles de la canción e instrumentos. Algunas anotaciones y letras de canciones.
Track Listing