Artist Spotlight
Ella Jenkins
The First Lady of Children's Music
"You'll sing a song and I'll sing a song, and we'll sing a song together." That is what Ella Jenkins has done for more than 50 years in preschools, festivals, auditoriums, early childhood conferences, and concerts around the world. Ella was the first "folk" performer to teach fun, interactive music in schools and preschools, incorporating world cultures, the joy of music, and the basic skills every child needs. Literally thousands of musicians who now perform for children are indebted to Ella Jenkins for laying that groundwork. She has reached even more families through television appearances on Mister Rogers' Neighborhood, Sesame Street, and Barney.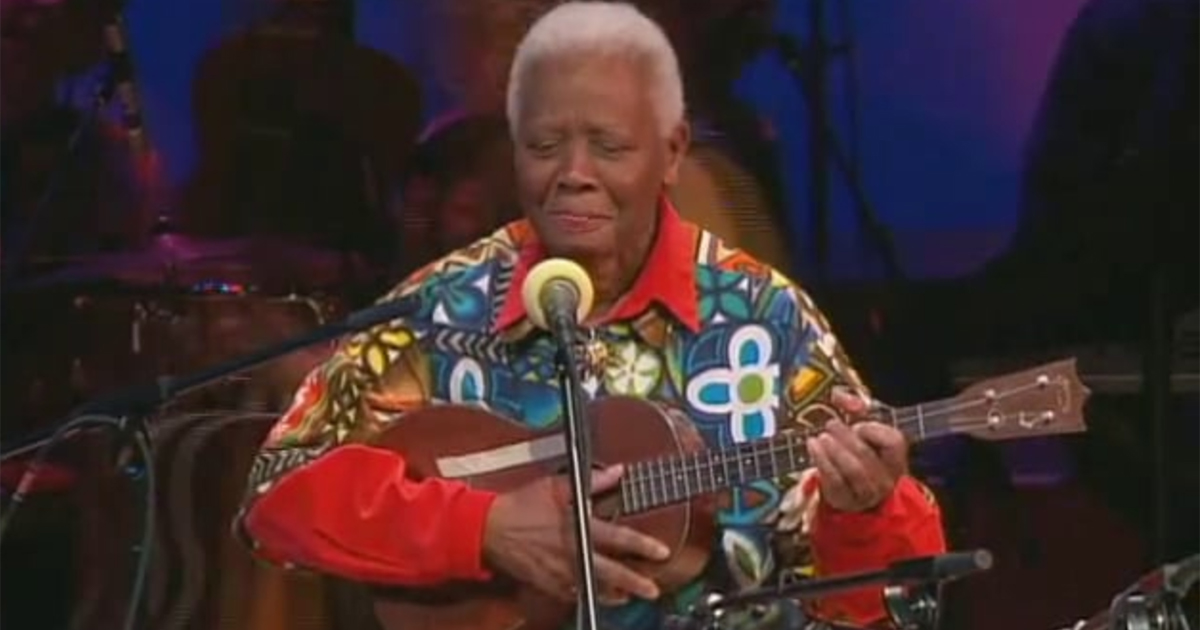 "The First Lady of Children's Music" was born on Aug. 6, 1924, in St. Louis. Her family eventually moved to the south side of Chicago where, she says, "I was raised with respect for my elders and teachers, which helped me throughout my life." Her uncle Flood played the harmonica and introduced her to music. She also had many musical influences just outside her home: gospel music and the sound of tambourines were often heard from the loudspeakers of churches across the street. Ella's family relocated frequently, trying to move "uptown" from their neighborhood. Rhythms, rhymes, and games were different in each new neighborhood. Ella began to create songs for children while volunteering at a Chicago recreation center and subsequent education-oriented jobs.
In the 1960s, she met Bernadelle Richter, who hired her to perform folk music at an American Youth Hostel folk weekend. Within a few years, they were business partners. Ella collected, composed, and performed songs, and Bernadelle handled the business. Ella took her various instruments and songs to venues ranging from the local preschool to Chicago's prestigious Ravinia Festival (where she has performed for 33 years), as well as to concerts on every continent. Through her work, she gained an understanding of children from various backgrounds, and today continues to learn a great deal from children.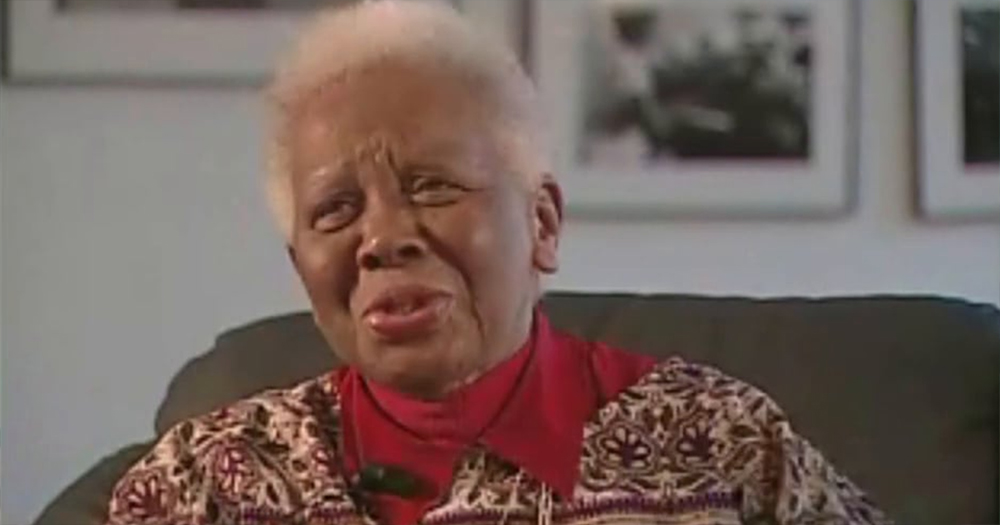 Ella shares with children of one culture what she's learned from children of other cultures. She has gained knowledge and inspiration by performing and working with children on seven continents for four decades. She encourages active participation using music from diverse cultures. With her ukulele, usually a harmonica, sometimes a guitar, occasionally a piano, and many small percussion instruments (such as a kaluba drum, keyboard imitating steel drums, guiro, maracas, and a tambourine) she takes listeners on a multilingual, multicultural journey— teaching the art of communication through music.
Ella makes music fun and interactive using a unique call-and-response technique in songs, chants, poems, recitations, and games in Spanish, Chinese, Hebrew, Korean, Swahili, and other languages. She states, "Songs from foreign languages and cultures have such interesting rhythmic patterns that children like to play." These universally appealing songs present simple melodies, interesting rhythms, easy-to-understand lyrics, and are usually recorded with youngsters singing along. Ella's playful and captivating songs help children appreciate themselves and understand others.
Ella released her first 10-inch vinyl album, Call and Response, on Moses Asch's original Folkways Records in 1957. Ella has since released hundreds of children's songs, all of which are available for download in FLAC or MP3. In 1966, Ella released You'll Sing a Song and I'll Sing a Song which is the best-selling title in the history of Smithsonian Folkways and Folkways Records. In 2011, Ella recorded A Life of Song, her 32nd album on Smithsonian Folkways and the first children's album in the African American Legacy Recording Series, a collaboration between Smithsonian Folkways and the Smithsonian National Museum of African American History and Culture. The recently released Get Moving with Ella Jenkins and 123s and ABCs features Ella's core principles: careful listening, singing, and improvisation. In celebration of Ella's 90th birthday on August 6, Smithsonian Folkways presents More Multicultural Children's Songs. The album is her 40th title spanning an amazing 57 years and features 20 classics from her prolific catalogue.
Her success at Folkways was crucial to the label throughout its history. The tremendous sales of Ella's recordings helped fund the rest of the catalogue, and her commitment to children and educators also brought new audiences to the label. Today, she continues to inspire and represent fully Smithsonian Folkways' mission to connect people through music.
Winner of a Lifetime Achievement GRAMMY Award, Ella continues to perform and educate through music. The Los Angeles Times calls her "a children's music pioneer." Child Magazine hails her as "a multigenerational musical force." The All Music Guide puts Ella "at the forefront of children's music, one of the few musicians in the genre whose charms extended beyond her young target audience into the realm of adults and educators." The Washington Post says simply, "Ella Jenkins is to children's music what Ella Fitzgerald is to jazz."
Today, three and sometimes four generations of fans still sing along with Miss Ella. And a whole new generation of children can learn the ground-breaking songs of Ella Jenkins on Smithsonian Folkways, where, for the first time, the entire catalogue of Ella Jenkins's songs, spanning her 50 years with Folkways and Smithsonian Folkways Recordings, is available for digital downloading.