Ethiopia: Three Chordophone Traditions
Various Artists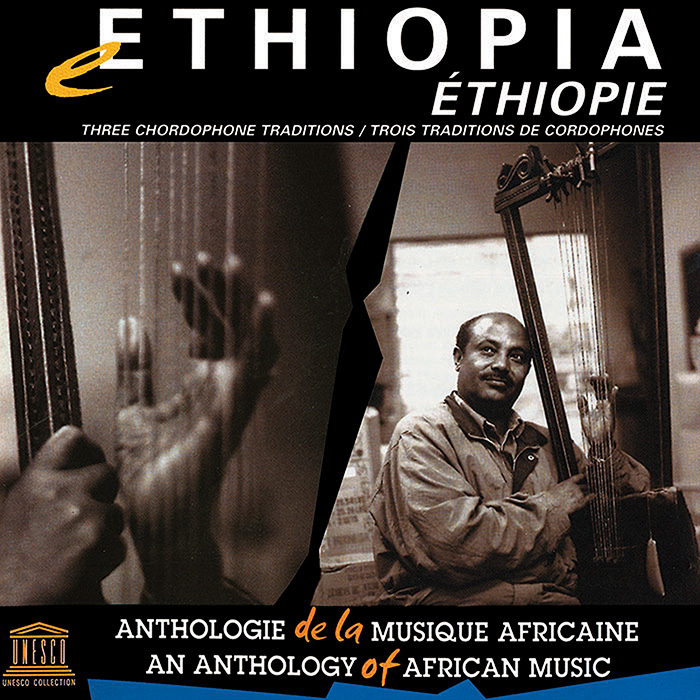 These recordings, made by ethnomusicologist Cynthia Tse Kimberlin in 1972 in the capital city of Addis Ababa, showcase three Ethiopian chordophones: the bägänna, a large 10-string plucked lyre; the krar, a smaller 5- or 6-string plucked lyre; and the masinqo, a single-string spiked fiddle. The music represents styles of five Ethiopian ethnic groups—the Amhara, Dorze, Oromo, and two Tigre groups. Examples of everyday music in this collection were selected to reveal musical characteristics common to both individual performers and instrumental genres but also to illuminate other musical characteristics that differentiate the aforementioned ethnic groups, their performers, and instrumental genres. Detailed liner notes provide background on the traditions and performers, illustrations and musical transcriptions, and translations of most lyrics.
FREE DOWNLOAD
Please enjoy a free download of the song "Instrumental Melody"
This album is part of the UNESCO Collection of Traditional Music. More than 125 albums are being released by Smithsonian Folkways Recordings to make the series publicly available again, including more than a dozen never-released albums of musical traditions from around the globe.
Track Listing