Dominican Republic: La Hora Esta Llegando! The Time is Coming!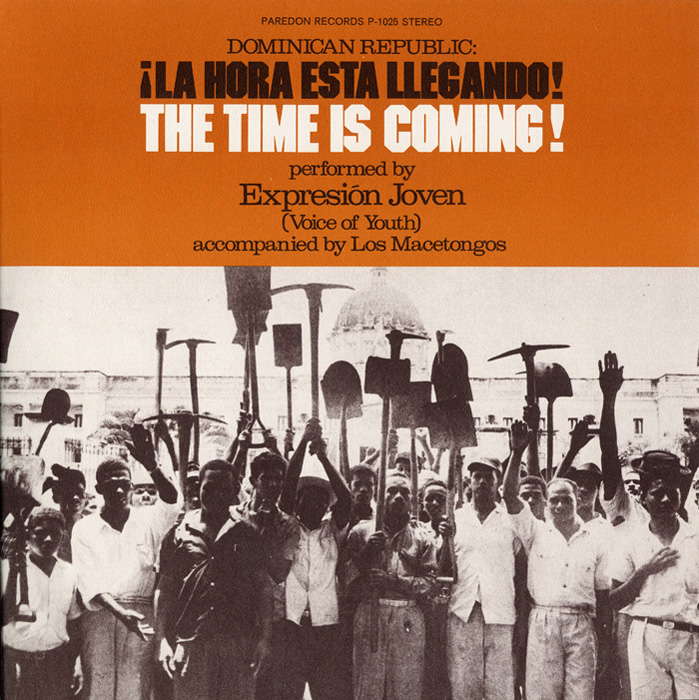 "Expresión Joven (Voice of Youth) has traveled all across the Dominican Republic during the last year and half under the sponsorship of provincial and national student groups, cultural clubs and workers' organizations to carry their message. In June of 1973, the group joined the solidarity campaign to free all political prisoners, a movement with tremendous support from all sections of the population. Last December, they recorded the song 'Open the Jail House Doors Mr. President,' which quickly became the anthem of the movement..."

"Expresión Joven, cuatro voces y un solo ideal, ha recorrido en su año y medio de vida, todo el país llevando su mensaje a todos los rincones de la patria. Sus presentaciones son promovidas a través de organizaciones de base popular tales como clubes culturales, asociaciones de estudiantes provinciales y nacionales, y sindicatos obreros. A partir de junio de 1973 se unió a la campaña de solidaridad con los presos políticos, campaña a nivel nacional e internacional que contó con apoyo de todos los sectores de la población. Expresión Joven hizo de este reclamo su bandera. En diciembre de ese mismo año grabó 'Abra las rejas señor gobierno,' canción que se convirtió en el himno de esa jornada..."



Track Listing