Twelve-String Guitar: Folk Songs and Blues Sung and Played by Fred Gerlach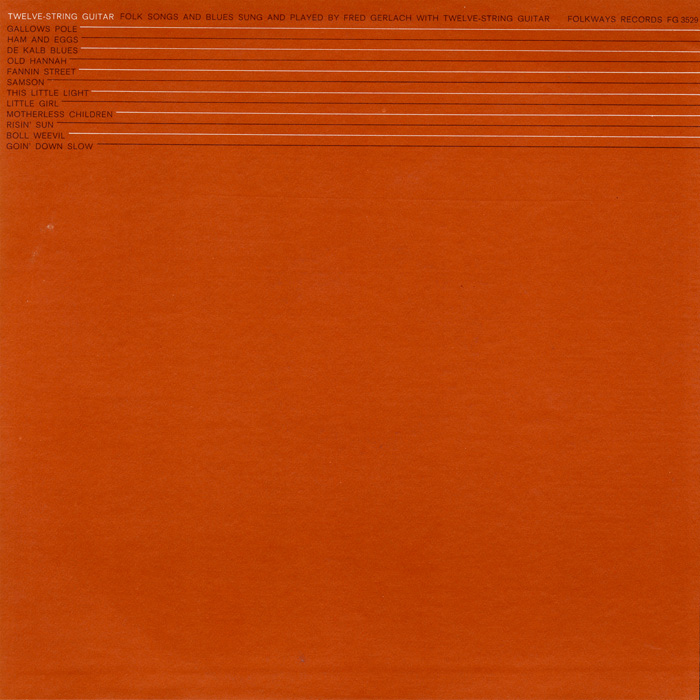 New York City in the early 1950s: Woody Guthrie, Cisco Houston and Pete Seeger et al. are leading the post-war revival in American folk music. Their contemporary Fred Gerlach (1925-2009) is carrying the mantle from Lead Belly to become an innovative pioneer of the twelve-string guitar.
In 1962 he made this album, one of only a few recordings and his only recording for Folkways Records. With his traditional blues singing and exceptionally intricate twelve-string guitar technique, this album is a historically significant recording of virtuosity.
Gerlach's legacy lives on through his own music and through those he influenced. According to "The Complete Guide to the Music of Led Zeppelin" by Dave Lewis, Jimmy Page was so inspired by Gerlach's dynamic performance of "Gallows Pole" that he rearranged the song for Led Zeppelin III. That track opens this recording, which is recommended to aficionados of classic twelve-string guitar and American folk and blues alike.
Track Listing