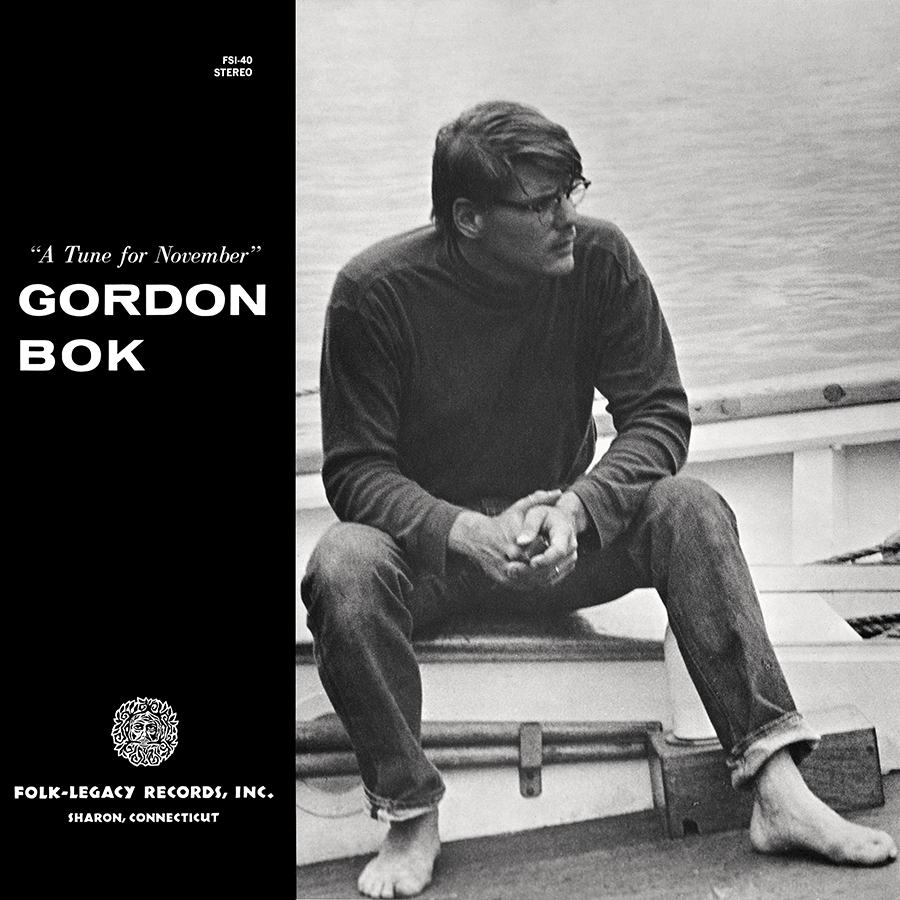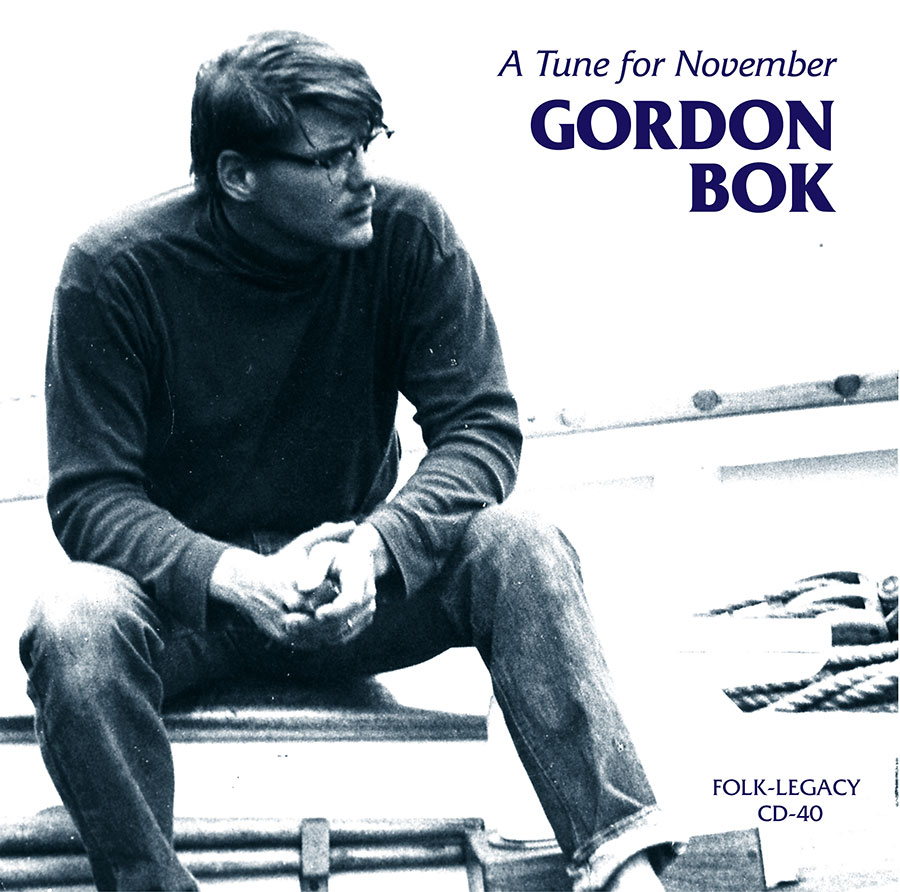 "Gordon Bok sings of the sea with the authority of a man who has been there, and he sings of life with the zest of a man who lives it as he chooses, and loves it. His hands are those of a working seaman, broad and strong, but when they take hold of a guitar they move with incredible precision and sensitivity. Perhaps it takes hands like these to bend that big 12-string to his musical will, but they can also caress an intricate arrangement out of the hand-made classical guitar he often plays. His voice, as much at home on the deck of a ship as it is on the concert stage, has all the strength appropriate to the hard-driving songs of the sea, but it can also shade softly to the gentle warmth of a song of a man's love for a woman. Each of these is represented here. The several original songs which are included reflect his love for the rugged coast of Maine and for the people who make it their home."
-Sandy Paton, co-founder Folk-Legacy Records
A Tune for November is the first recording of Gordon Bok to have been released by Folk-Legacy Records. Over the course of the label's five-decade history, Bok would become a flagship artist, appearing on countless releases both in support of other artists and as a headliner himself. On this record, he performs mostly traditional songs (including two from East Asia), accompanying himself on nylon and twelve-string guitar.
Track Listing