Facing the Music (Book)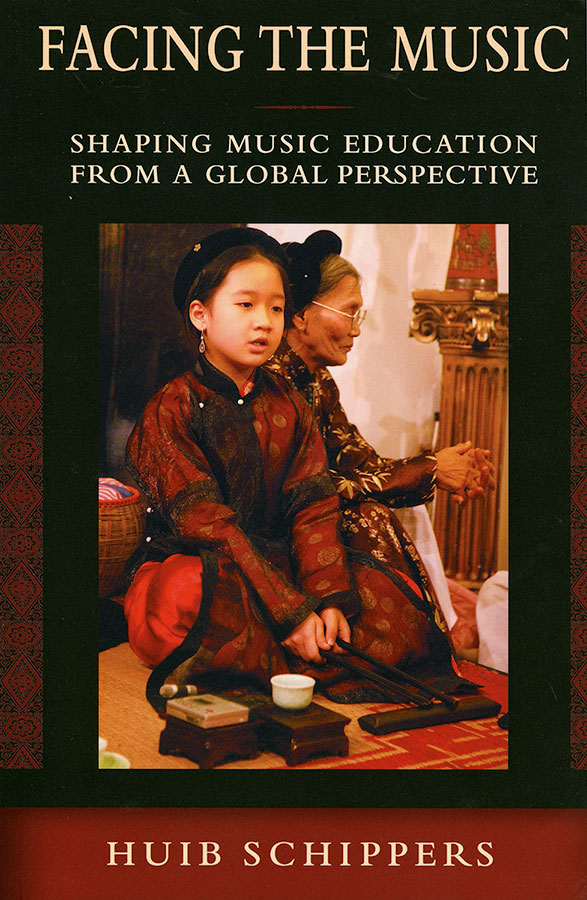 Facing the Music investigates the practices and ideas that have grown from some five decades of cultural diversity in music education, developments in ethnomusicology, and the rise of 'world music'. Speaking from rich, hands-on experience of more than thirty years at various levels of music education (music in schools, community organizations and professional training courses), Huib Schippers makes a powerful case for the crucial role of learning music in shaping rich and diverse musical environments for the 21st century, both in practical terms and at a conceptual level: "what we hear is the product of what we believe about music."
Advocating a contemporary, positive and realistic approach to cultural diversity in music education and transmission, Schippers advocates taking into account and celebrating the natural dynamics of music. He argues that "most music travels remarkably well", and regards every musical act as an expression of the 'here and now', as do many of the musicians and scholars he quotes. In this way, he challenges stifling directives to recreate 'authentic contexts', which in fact constantly change (and have always changed) in the cultures of origin as well. This liberates music educators to seek with integrity appropriate ways of presenting music at all levels of education: in schools, community settings, and professional training. In seven succinct chapters that each approach the issues from a different angle, Schippers gradually unfolds the complexities of learning and teaching music 'out of context' in an accessible manner, and presents a coherent model to approach these, as well as lucid suggestions for translating the resulting ideas in practice. While mapping the various factors that determine all acts of music transmission, he also comes to surprising insights into the nature and preconceptions underlying much formal music education settings across the world, including those focusing on western classical music.
Facing the Music provides a rich resource for reflection and practice for all those involved in teaching and learning music, from policy maker to classroom teacher.