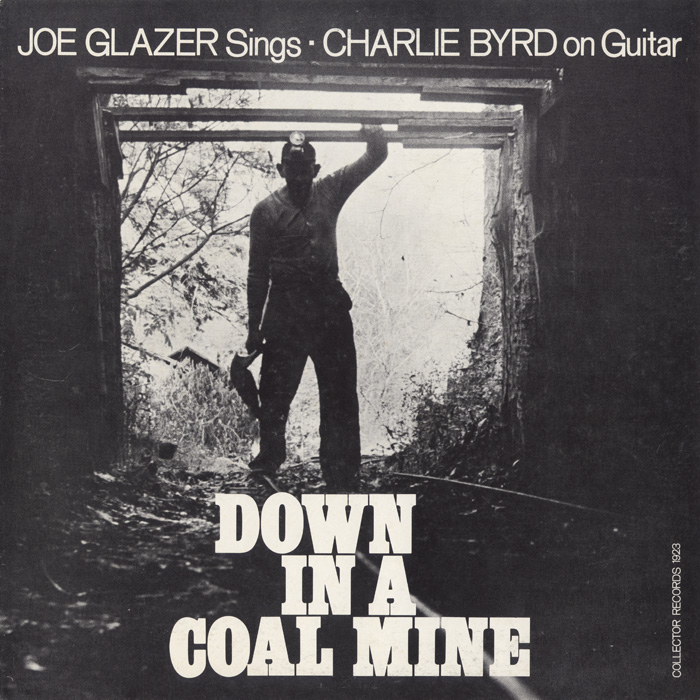 Joe Glazer's (1918–2006) musical efforts on behalf of workers and union struggles earned him the nickname "Labor's Troubadour." In 1970, he founded Collector Records, primarily to produce records supportive of the struggles of working men and women.
The majority of the songs on this recording were originally collected from miners by the preeminent folklorist of the coal mines, George Korson, to whom this recording is dedicated. The first half of the recording was made in 1962, with Charlie Byrd playing lead guitar. The second half was recorded before a live audience at the 1964 United Mine Workers of America Convention, held in Miami, Florida.
The liner notes provide background information about each song, as well as additional information about George Korson.
Track Listing