Through Streets Broad and Narrow - Karen James, Vol. 2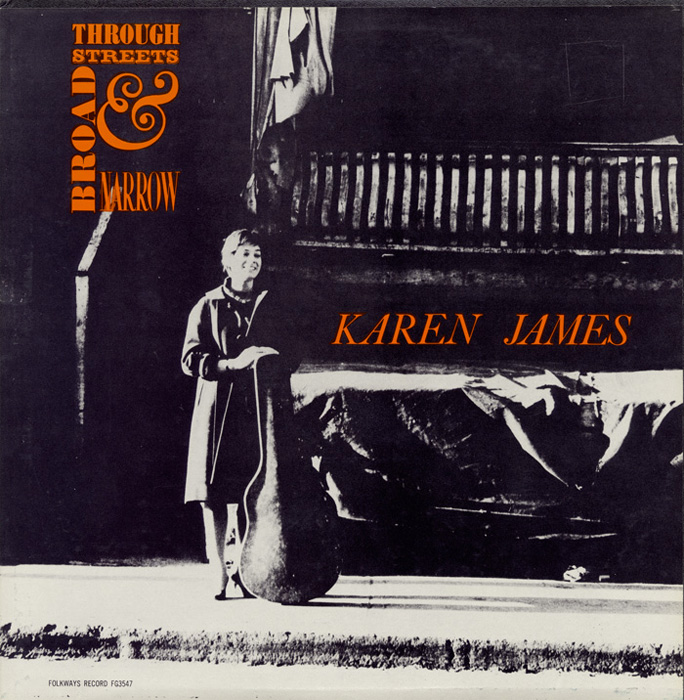 A native of Britain, Karen James grew up in England, France, and Spain, and moved to Canada as a teenager. Accompanying herself on guitar and singing in English, French, Spanish, and Portuguese, Through Streets Broad and Narrow reflects James's passion for, and knowledge of, folk songs from around the world. With additional banjo and guitar accompaniment, she performs a jubilee song from Nova Scotia ("I'm Going to Climb up Jacob's Ladder"), an Argentine folk song ("Humahuaqueno"), and more.
Liner notes include lyrics and James's notes on the origins of each song with explanations and interpretations of them.
Track Listing