Laos: Traditional Music of the South
Various Artists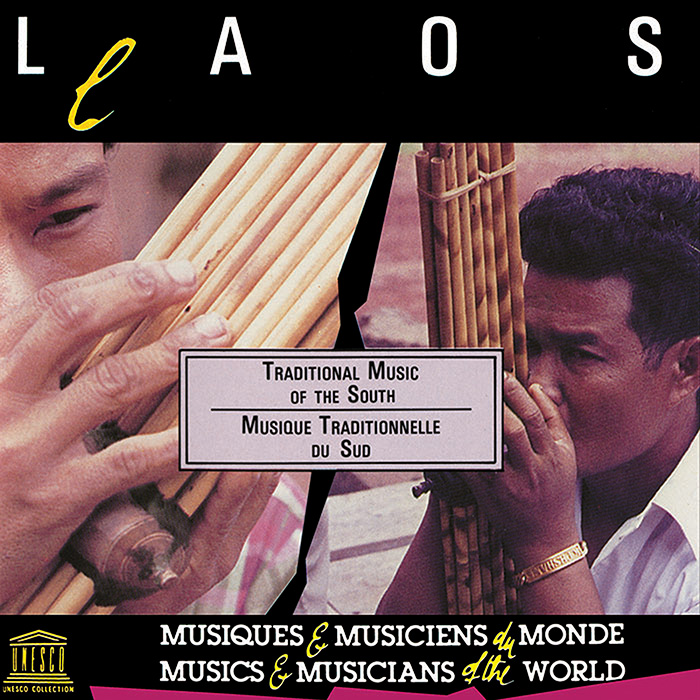 The Laotian national instrument is the khène, typically an eighty centimeter (roughly a two and a half foot) long mouth organ constructed of seven or eight pairs of bamboo pipes that are connected with a small, hollowed-out hardwood reservoir into which air is blown. Its sound is similar to that of a violin, and it may be played as a solo instrument or to accompany singers and instrumental ensembles. The khène also occurs in a two meter (approximately six and a half foot) version, which few musicians have powerful enough lungs to master.
The khène can be heard on most of the tracks in this recording, which includes ritual music, wedding music, and songs such as "Lam Sithandone" sung by professional singers Thao and Nang Sikhone.
This collection of traditional Laotian music was compiled by Jacques Brunet, a musicologist who studied the music of Southeast Asia and Indonesia. He also produced the UNESCO album Indonesia - Music from West Java (UNESC08041) Liner notes cite the strong influence of Khmers on the culture and music of southern Laos.
Track Listing