Old-Time Banjo Styles (DVD)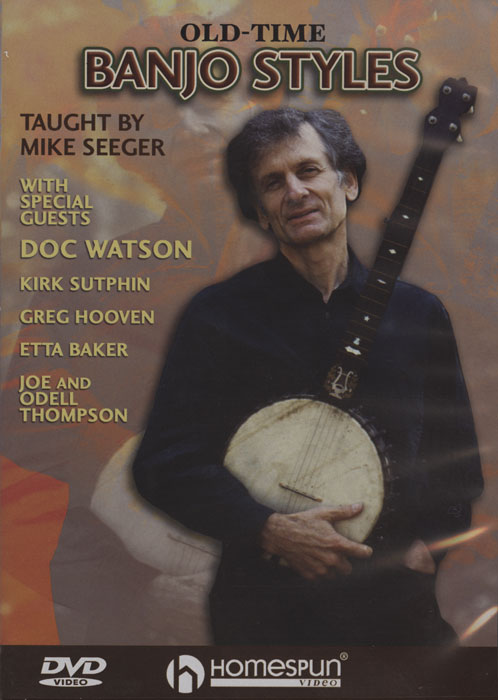 Few people know as much about traditional American banjo styles-or play them as well-as Mike Seeger. On this extraordinary DVD, Mike teaches two- and three-finger picking, up-picking, clawhammer and other dominant old-time banjo techniques in a variety of tunings and regional styles.
Many of the skills that Mike teaches are enhanced by demonstrations and performances by some of the country's leading old-time banjo players. These informative workshop sessions, with Doc Watson, Greg Hooven, Kirk Sutphin, Etta Baker and Joe and Odell Thompson, capture the true spirit and variety of old-time music. Mike Seeger's own interpretations of the styles of Charlie Poole, Wade Mainer, Kirk McGee and others help make this a powerful and comprehensive lesson.
This DVD is for anyone, beginner to advanced, with a desire to play and better understand this uniquely American music. Eighteen songs and instrumentals are taught, including "Molly Dear", "Snowdrop", "French Waltz", "Reuben's Train", "Tom Dooley", "John Brown's Dream", "Back Step Cindy", "Old Corn Liquor", "Marching Jaybird", "Soldier's Joy", "Needle Case", "Baptist Shout", and "White House Blues."