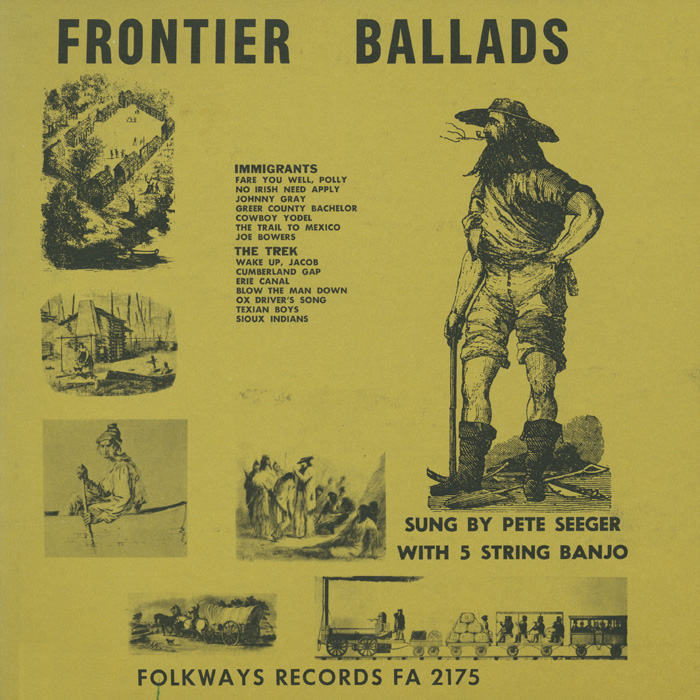 Adventurers, nonconformists, naturalists, and anyone seeking a new life traveled to America's far reaches, singing their old music even as they created new songs to describe life on the frontier. Through Pete Seeger's performance, Frontier Ballads presents the musical expressions of these immigrants, settlers, and workers as they moved westward.
Note: This title combines two earlier Folkways 10" vinyl releases. FW02175 Frontier Ballads and FW02176 Frontier Ballads Volume Two.
EN ESPAÑOL
Aventureros, inconformistas, naturalistas y todos aquellos que buscan una nueva vida, viajaron a los lugares más lejanos de Estados Unidos, cantando su música antigua, incluso nuevas canciones creadas por ellos para describir la vida en la frontera.
A través de la actuación de Pete Seeger, Baladas de la frontera presenta las expresiones musicales de estos inmigrantes, colonos y trabajadores a medida que avanzaban hacia el oeste.
Track Listing