How To Play the 5-String Banjo (DVD)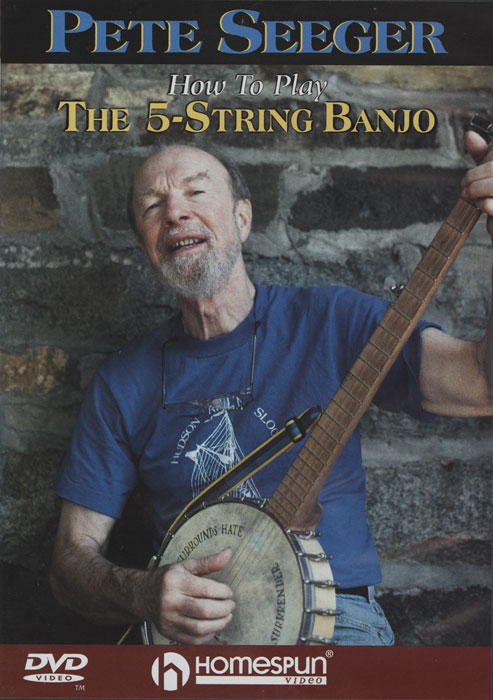 Pete Seeger has led millions of people in joyful singing for over sixty years, and his banjo style has influenced innumerable players. On this unique DVD he teaches up-picking, frailing, whamming, double-thumbing, tremolo, 6/8 time, Calypso rhythm, hammering-on and pulling-off, two- and three-finger picking and a variety of wonderful songs.
Pete demonstrates his techniques for playing soothing lullabies, hard-driving hoedowns, thrilling civil rights hymns, Appalachian ballads and a wide variety of other types of songs, including Darlin' Cory, Lady Gay, Risselty Rosselty, Sloop John B., Dink's Song, Leather Britches, Coal Creek March, In the Evening, Quite Early Morning and East Virginia. As a bonus, the DVD ends with an example of Pete's inimitable skill in moving an audience to sing along with him (accompanied by Doc Watson on guitar) on the old spiritual You Got To Walk That Lonesome Valley.
Pete's obvious affection for the banjo, and his eagerness to get you singing and playing along with him, are evident on this session, making it an enlightening and invaluable part of your music collection.