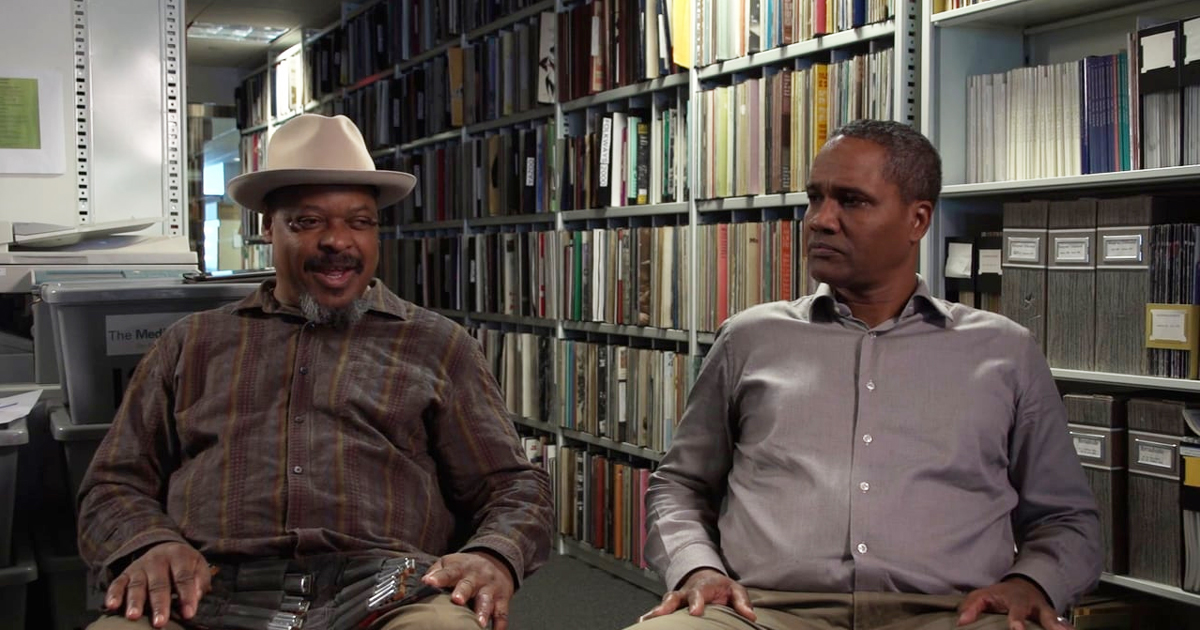 Video
Phil Wiggins and Mark Puryear discuss Lead Belly
American music icon Lead Belly lived through turbulent times.  Musician Phil Wiggins, formerly of Cephas and Wiggins, and Smithsonian Research Associate Mark Puryear discuss Lead Belly's struggles, as well as Wiggins' personal connection to the songster's music.
Read more about Lead Belly: The Smithsonian Folkways Collection
Watch Puryear and Wiggins play "The Midnight Special" and view other videos of Lonnie Bunch discussing Lead Belly as a protest singer and of archivist Jeff Place on the box set and Lead Belly's legacy.
Video Info
Year Published
Agent(s)
Country(s)
Genre(s)
Language(s)
---
Join our email list for the latest news from Smithsonian Folkways Recordings