Banjo of Ralph Stanley: From Old-Time to Bluegrass (DVD)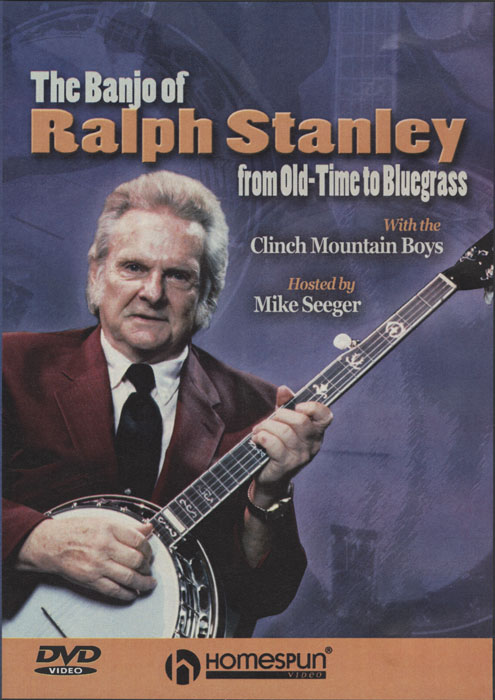 This rare session with one of the giants of bluegrass and old-time music is a must for banjo players and fans alike.
Ralph Stanley demonstrates the banjo styles and musical brilliance for which he is justly famous. Starting with traditional clawhammer tunes (Shout Little Lulie, Little Birdie, Cripple Creek and Cuttin' the Cornbread), he teaches a variety of ways to up-pick and frail the banjo.
Moving into his renowned three-finger bluegrass picking, Ralph breaks down Stanley favorites Little Maggie, Dickenson County Breakdown, Clinch Mountain Backstep, Train 45 and Hard Times.
In conversations with long-time friend and fellow musician Mike Seeger, Ralph discusses his background, early influences, equipment and other subjects. He plays wonderful old-time duets with his long-time fiddler, the late Curly Ray Cline, and fronts full-band performances of some of his best-loved tunes, backed up by the Clinch Mountain Boys: Man of Constant Sorrow, How Mountain Girls Can Love, Room at the Top of the Stairs, Worried Man Blues and more.