Smithsonian Anthology of Hip-Hop and Rap
Various Artists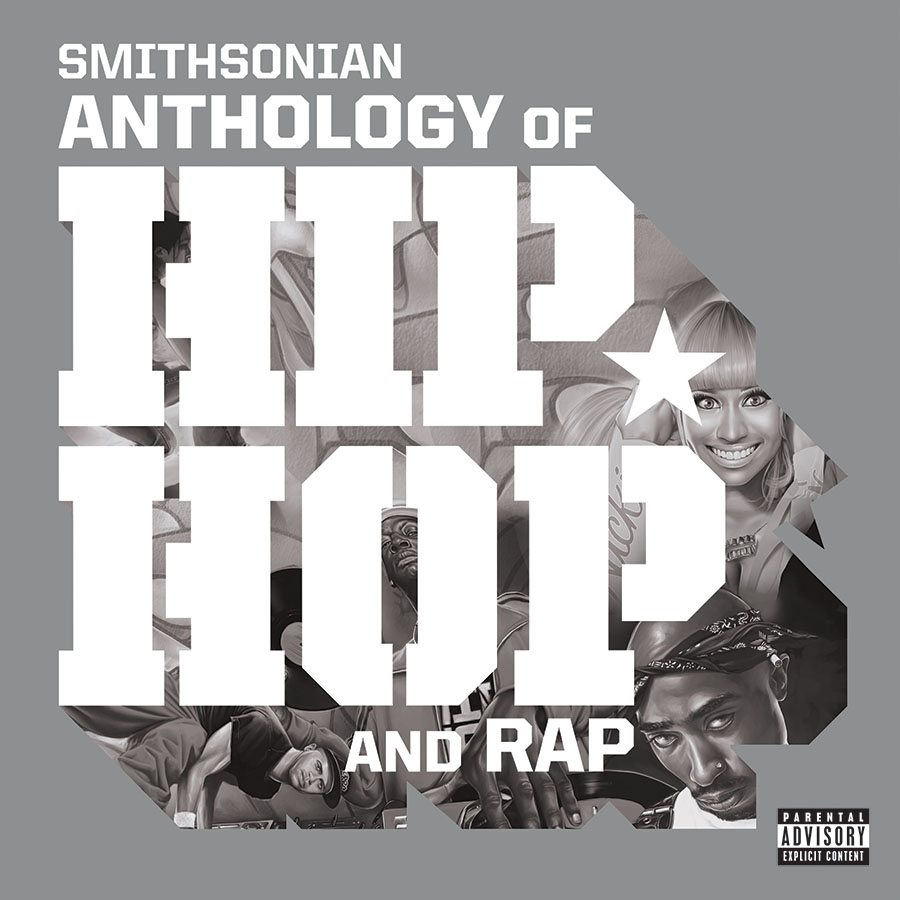 This is a pre-order item. So many pieces are coming together to create this eight-pound gem, something only the Smithsonian could do. To ensure our level of excellence, we are adjusting the delivery date for the box set. ONLY AVAILABLE TO SHIP WITHIN THE USA.
Coming in 2021, Smithsonian Anthology of Hip-Hop and Rap includes nine CDs, more than 120 tracks and a 300-page book with essays and never-before-seen photographs and designs by Cey Adams, artist and founding creative director of Def Jam Recordings. The Anthology captures the evolution of hip-hop from its earliest days in the late 70s up to contemporary artists of today. Through the chosen tracks, essays, and extensive liner notes, the Anthology reveals the many trends, social and political implications of this multifaceted genre, and its influence on popular culture.
This will be the third major anthology produced by Smithsonian Folkways Recordings that tells the story of a defining era of music "of, by and for the people," following the Anthology of American Folk Music and Jazz: The Smithsonian Anthology. It will also serve as an extension of the objects and stories of hip-hop already displayed in the galleries of the National Museum of African American History and Culture, offering perspective on the African American experience and its impact on American culture. The Anthology will be a tool for education as it explores hip-hop's evolution and global influence.
More than 120 tracks on 9 CDs - 300-page book with 10 essays, extensive track-by-track liner notes, and never-before-published images.
This is a collaboration with the National Museum of African American History and Culture.