Switzerland: Zäuerli, Yodel of Appenzell
Various Artists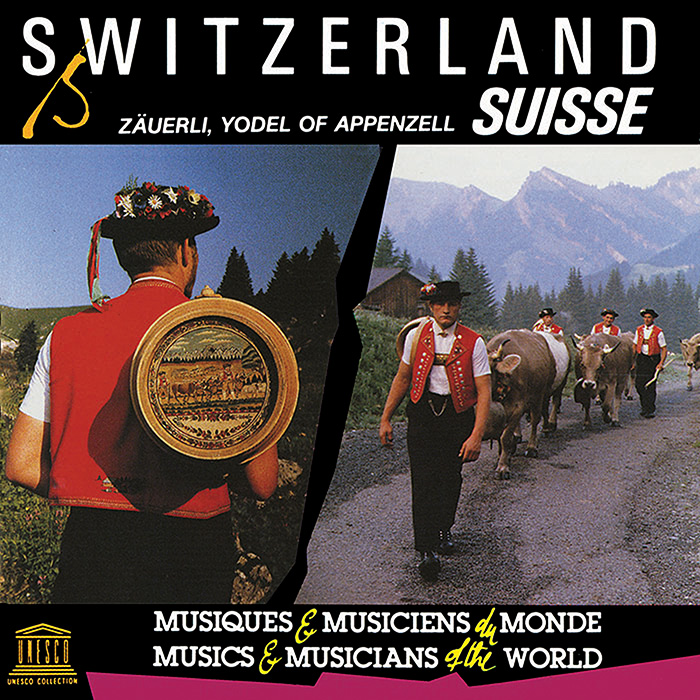 This collection of traditional zäuerli (wordless yodels) was recorded by ethnomusicologist Hugo Zemp in the Appenzell region of northeastern Switzerland, an area known for its dairy farms. Zäuerli are among the most celebrated yodels in the world and have a very distinct sound. Contrasted with the yodeling of central Switzerland, which is high and fast-paced, Appenzell zäuerli are sung in the lower register of the vocal range and feature a relaxed voice, slow tempo, and an elongation of the tones. The yodels compiled here are songs of work—sung while milking cows or herding cattle—social life, and celebration. The liner notes are in English, French, and German.
FREE DOWNLOAD
Please enjoy a free download of the song "Zäuerli Sung in the Inn"
This album is part of the UNESCO Collection of Traditional Music. More than 125 albums are being released by Smithsonian Folkways Recordings to make the series publicly available, including a dozen never-released albums of musical traditions from around the globe.
Track Listing