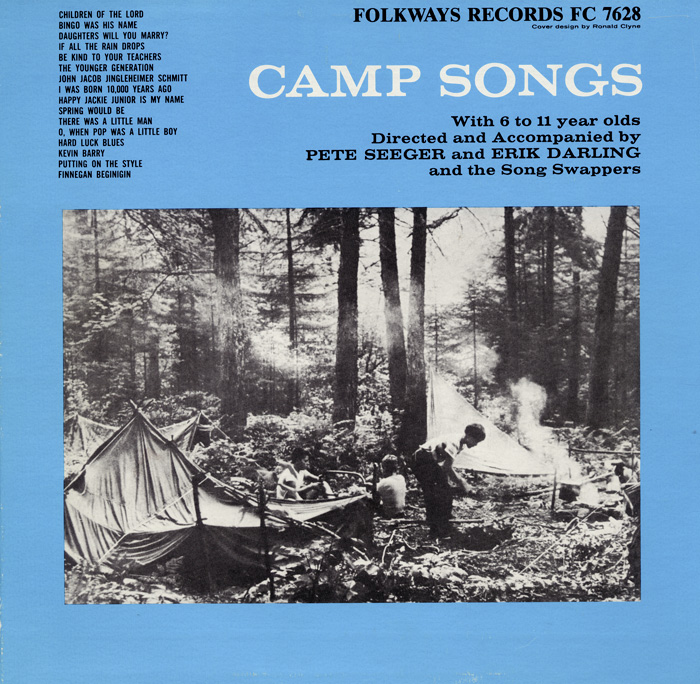 The enthusiasm and informality of summer camp songs are captured by a group of six- to eleven- year-old children, whose performance is directed by iconic folksinger Pete Seeger (1919–2014). Seeger also arranged the songs, and with his banjo further enlivens the proceedings.
In addition, folksinger/banjoist Erik Darling (1933–2008), perhaps best known for his recording (as leader of the Rooftop Singers) of the hit single "Walk Right In" in 1963, performs five camp songs as solo numbers.
The liner notes provide the lyrics of the songs, enabling listeners to join in the fun.
Track Listing