14 Numbers, Letters, and Animal Songs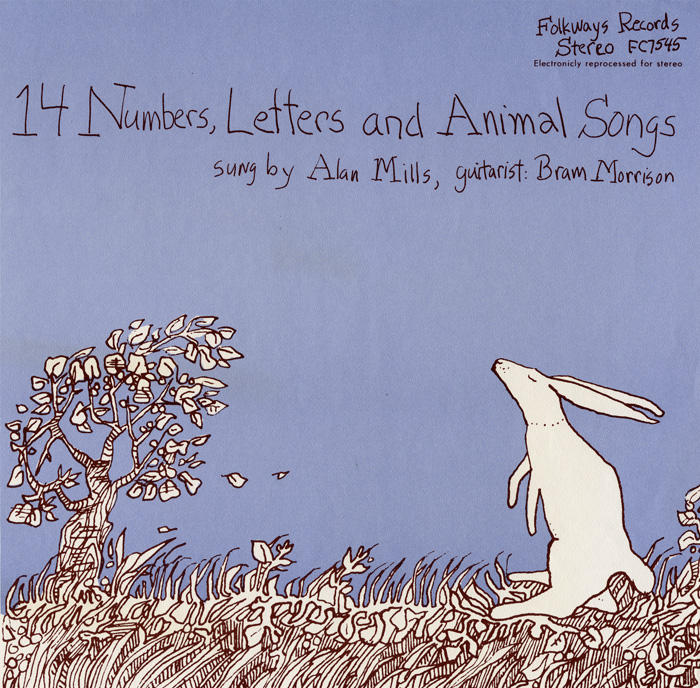 Designed to familiarize young children with numbers and letters, this album was largely intended for elementary school use. Alan Mills sings a potpourri of simple songs—some traditional, some he composed himself, and many involving animals. Accompanying Alan Mills on guitar is Bram Morrison, a talented folksinger in his own right, who is a member of the children's song trio Sharon, Lois and Bram.
Alan Mills (1913-1977) forsook a career in journalism to become a prominent Canadian folksinger, actor, and the host of a folk music radio show for children. His singing may be heard on over 20 Smithsonian Folkways recordings, for adults as well as for young people.
Liner notes provide a brief biography of Alan Mills and song lyrics.
Track Listing