Songs of the Maritimes: Lumberman Songs and Songs of the Sea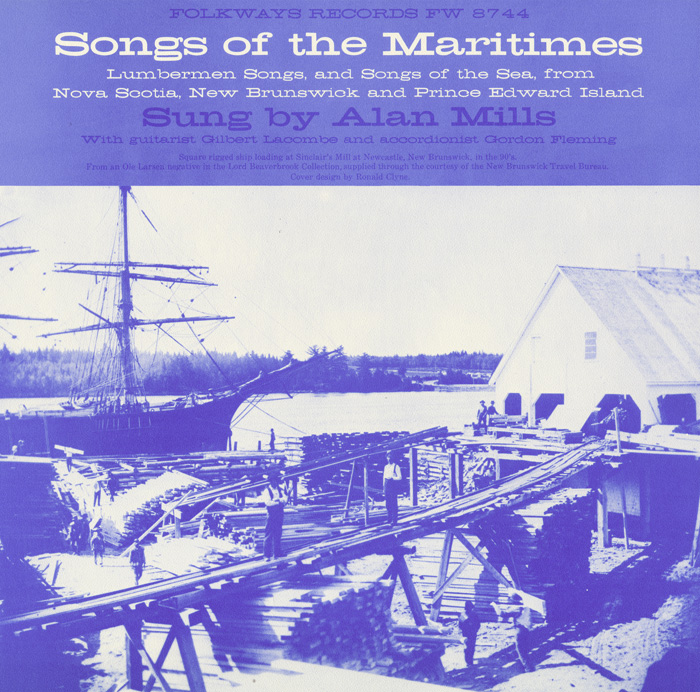 Songs of the Maritime Provinces of Canada—Nova Scotia, New Brunswick, and Prince Edward Island—reflect the two principal industries of the provinces, fishing and lumbering. In this collection Alan Mills—rather than presenting traditional ballads that settlers brought from Europe—performs "home-grown" ballads by "sailors, fishermen, woodsmen and others who had stories to tell of real experiences, and who told their stories in song." One of these was Larry Gorman, a 19th-century songwriter influential enough to make or break a lumber camp with his lyrics.
Canadian Alan Mills (1913-1977) forsook a career in journalism to become a prominent folksinger, actor, and the host of a folk music radio show for children. He can be heard on over 20 Smithsonian Folkways recordings, both for adults and for children.
Liner notes provide the background of each song along with the lyrics.
Track Listing