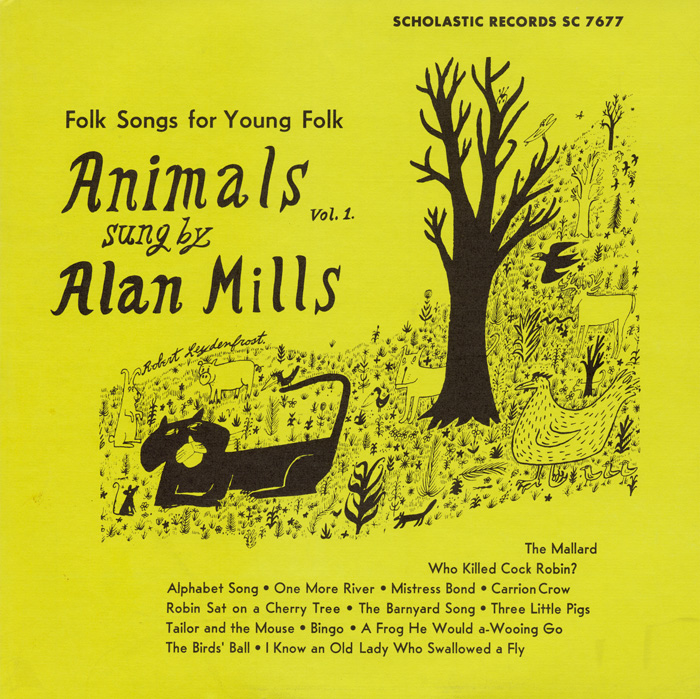 Canadian Alan Mills (1913-1977) forsook a career in journalism to become a prominent folksinger, actor, and the host of a folk music radio show for children. His singing may be found in over 20 Smithsonian Folkways recordings, some primarily for adults and others primarily for young people.
On this album, he sings folk songs focusing on a wide variety of animals, wild and domestic, from flies to dogs and birds, both in nature and in the barnyard. The songs, originating in Canada, England, and the United States, were selected for their appeal to a youthful audience.
Liner notes provide a background for each song and include the complete lyrics.
Track Listing