We'll Rant and We'll Roar: Songs of Newfoundland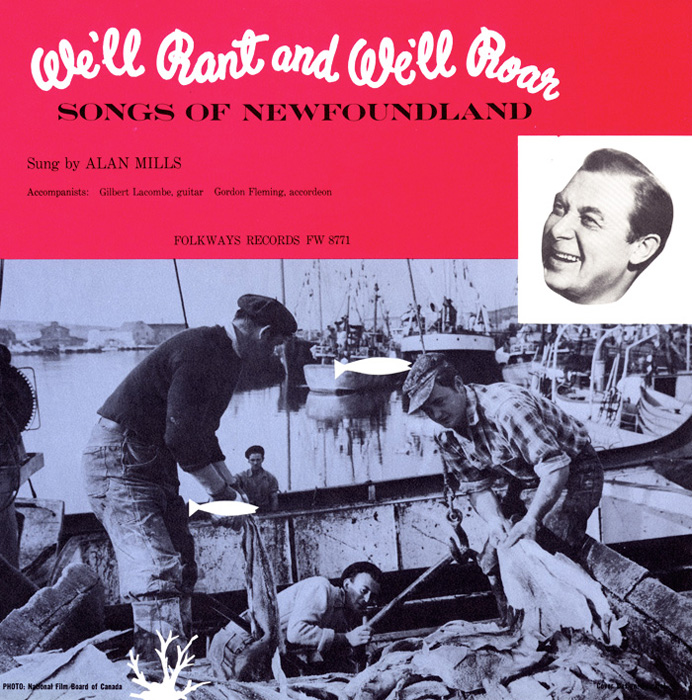 Sailors, sealers, whalers, and lumbermen: this recording of Newfoundland music is a sequel to Alan Mills' earlier Folk Songs of Newfoundland (FW06831) and draws heavily on the collection of Gerald Doyle. On most tracks, Alan is accompanied by accordion, played by Gordon Fleming, and guitar, played by Gilbert Lacombe.
Canadian Alan Mills (1913-1977) forsook a career in journalism to become a prominent folksinger, actor, and the host of a folk music radio show for children. He can be heard in over 20 Smithsonian Folkways recordings, both for adults and for young people.
Liner notes provide a biographical sketch of Mills, and song backgrounds and lyrics.
Track Listing