Blind Troubador of Oaxaca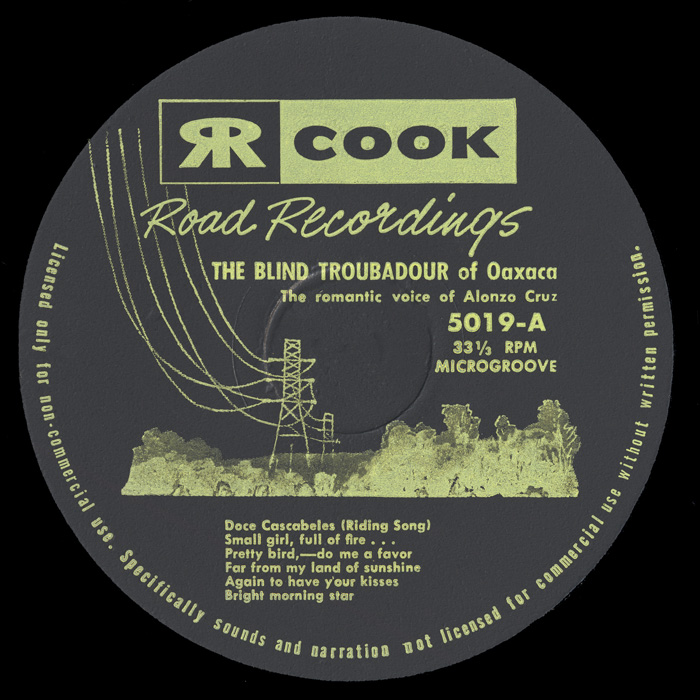 "He is somewhat of an enigma to the Oaxacans. Señor Cruz apparently sings for pleasure rather than for profit. Once a week he comes to the portales or sidewalk cafe that borders the city square and sings his songs for his many local friends. The occasional peso he charges is less than the usual fee of the mariachi, the street musicians of Mexico and would hardly keep him in guitar strings."

"Alonso Cruz es una especie de enigma para los oaxaqueños; aparentemente él canta por placer más que por un beneficio económico. Una vez a la semana viene a los portales y cafés que bordean la plaza de la ciudad y canta sus canciones para sus muchos amigos. El peso ocasional que cobra es mucho menos que el valor que cobran los músicos de mariachi..."



Track Listing