North Carolina Mountain Folksongs and Ballads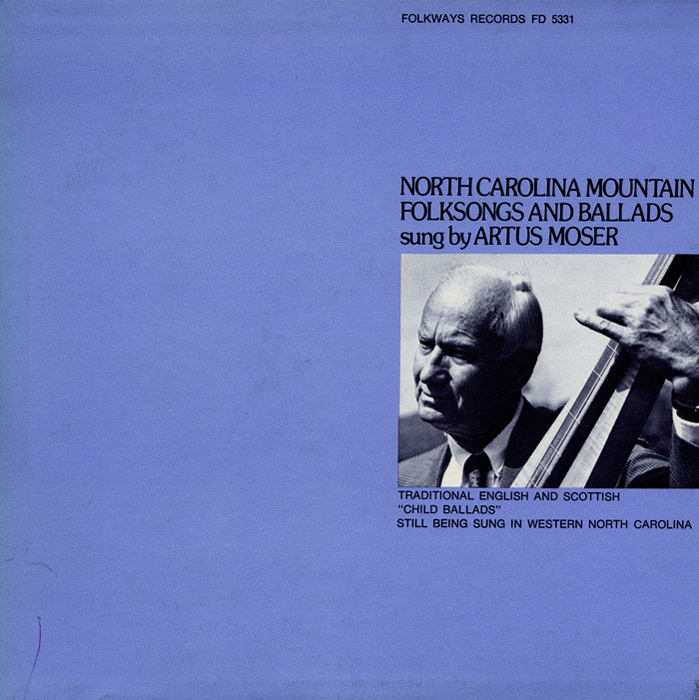 Artus Moser (1894–1992) was born and raised in western North Carolina. As a college professor, he began collecting Appalachian folk ballads, many of them from his students and their parents.
On this recording, his second for Folkways, his selections include English and Scottish ballads and songs originating in the North Carolina and Tennessee mountains. He accompanies himself on the Appalachian dulcimer, using a simple strumming style that supports and never overwhelms his singing.
Liner notes provide background information about English ballads and the great early collector, Francis James Child, plus information about each song and the song lyrics. Biographical information about Artus Moser is also included.
Track Listing