Azerbaijan: Azerbaijani Mugam
Various Artists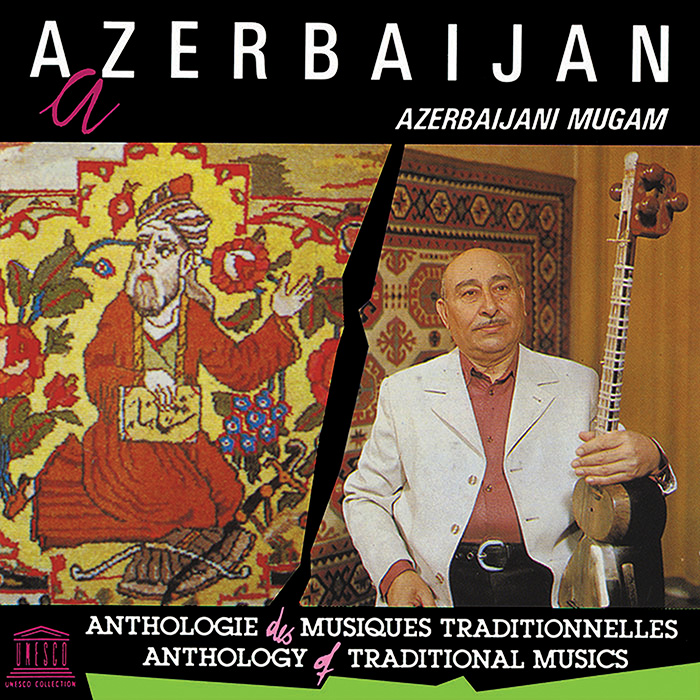 The traditional music of Azerbaijan is based on a system of melodic modes and motifs called mugam, which provide a structure for improvised performances and fixed compositions. The term mugam does not merely mean a mode; it includes the whole structure of the instrumental and vocal development. In its most usual form mugam is performed by a singer. Mugams, however, can be performed instrumentally when the musician is a great virtuoso. It is in this solo form that the improvisation allows for the most variety, refinement, and expressive possibility.
This recording features Bahram Mansurov performing on the Azerbaijan tar, an 11-string lute. According to liner notes by Alain Daniélou, Mansurov is "unrivaled for his talent of creation and improvisation in the pure style of the traditional music of Azerbaijan."
FREE DOWNLOAD
Please enjoy a free download of the song "Mugam Nivanishapur"
This album is part of the UNESCO Collection of Traditional Music. More than 125 albums are being released by Smithsonian Folkways Recordings to make the series publicly available again, including more than a dozen never-released albums of musical traditions from around the globe.
Track Listing