Various Artists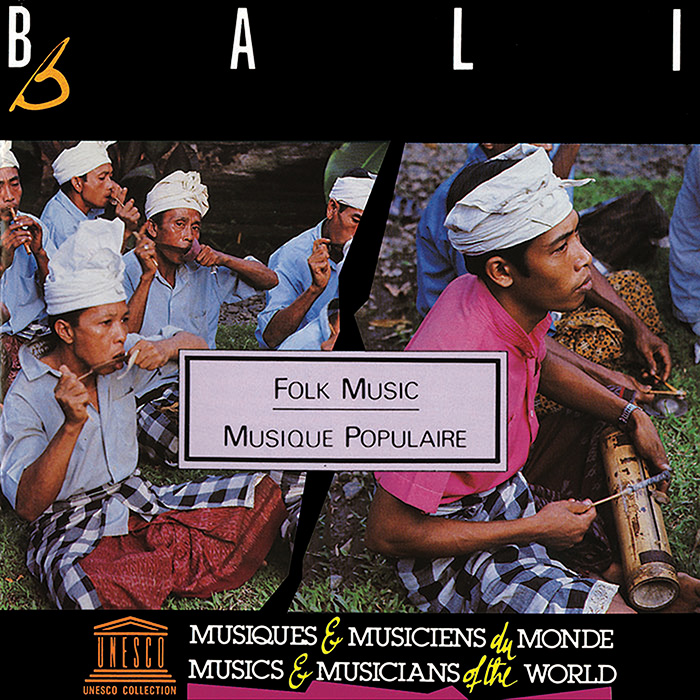 The native folk music of Bali, the Indonesian island province, ranges from sacred to secular, celebrating all aspects of life from birth to death. Village orchestras, sometimes numbering 40 or more musicians, are often formed or dissolved based on the availability of musical instruments and the personalities of the musicians. Musical instrumentation consists of metal and wood percussion augmented with wood flutes and mouth-harps. Choral groups may sing a cappella or with musical accompaniment.
All of the music in this 1972 recording is performed by Balinese villagers who are primarily farmers and herdsmen rather than professional musicians. A noteworthy example is the gandrung ensemble, a secular ensemble consisting of instruments with bamboo keys mounted over resonators that formerly accompanied dances but has virtually disappeared. The recording concludes with a musical excerpt from a shadow theater performance. The liner notes outline the history and form of Balinese folk music along with a description of each performance.
FREE DOWNLOAD
Please enjoy a free download of the song "Wayang Kulit"
This album is part of the UNESCO Collection of Traditional Music. More than 125 albums are being released by Smithsonian Folkways Recordings to make the series publicly available, including a dozen never-released albums of musical traditions from around the globe.
Track Listing