Bengal: Bengali Traditional Folk Music
Various Artists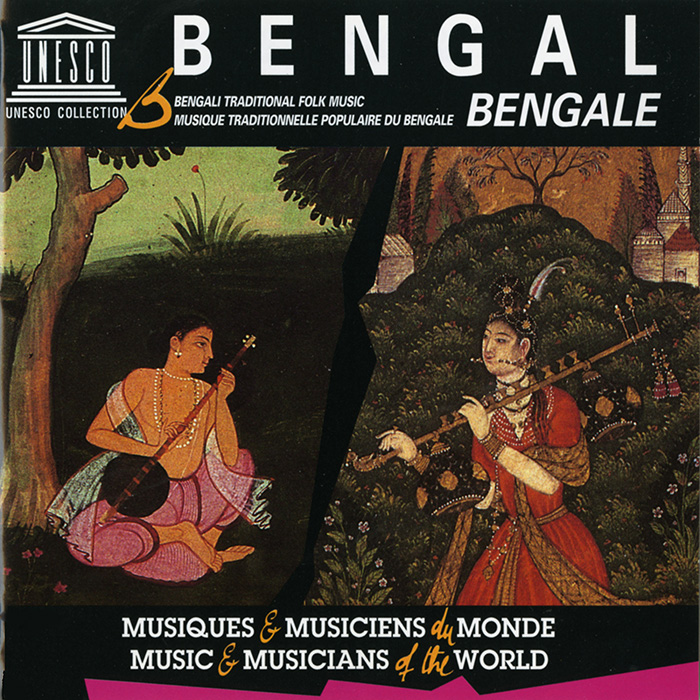 Bengal, a historically important and culturally distinctive region in the northeast of the Indian subcontinent that today is separated by the India-Bangladesh border, is the source of the Baul song tradition.  Inscribed on UNESCO's Representative List of the Intangible Cultural Heritage of Humanity, Baul songs originated from the Bauls—a mystical and unorthodox community of mostly itinerant singers and musicians whose music and way of life are a significant influence on Bengali culture. In addition to Baul songs, the album presents a boatmen's song (bhatiyali), a bhajan, and a kirtan. Instrumentation includes flutes, drums, cymbals, and small lutes.
FREE DOWNLOAD
Please enjoy a free download of the song "Flute/Air populaire"
This album is part of the UNESCO Collection of Traditional Music. More than 125 albums are being released by Smithsonian Folkways Recordings to make the series publicly available again, including more than a dozen never-released albums of musical traditions from around the globe.
Track Listing
| | | | | |
| --- | --- | --- | --- | --- |
| 101 | Baul song | Purna Chandra Das and party | 5:12 | |
| 102 | Baul song | Purna Chandra Das and party | 4:37 | |
| 103 | Baul song | Haripado Deva Nath | 3:17 | |
| 104 | Bhatiyali song | Haripado Deva Nath | 3:21 | |
| 105 | Flute | Deboo Bhattacharji | 6:40 | |
| 106 | Flute | Ahmad Shafui | 2:37 | |
| 107 | Flute | Ahmad Shafui | 2:11 | |
| 108 | Bhajana | Rathin Ghosh and party | 11:42 | |
| 109 | Kirtana | Rathin Ghosh and party | 12:05 | |
| 110 | Song | Firdausi Begum | 3:01 | |
| 111 | Song | Sham Sunhar Karimar | 3:02 | |