Live Recordings 1956-1969: Off the Record Volume 1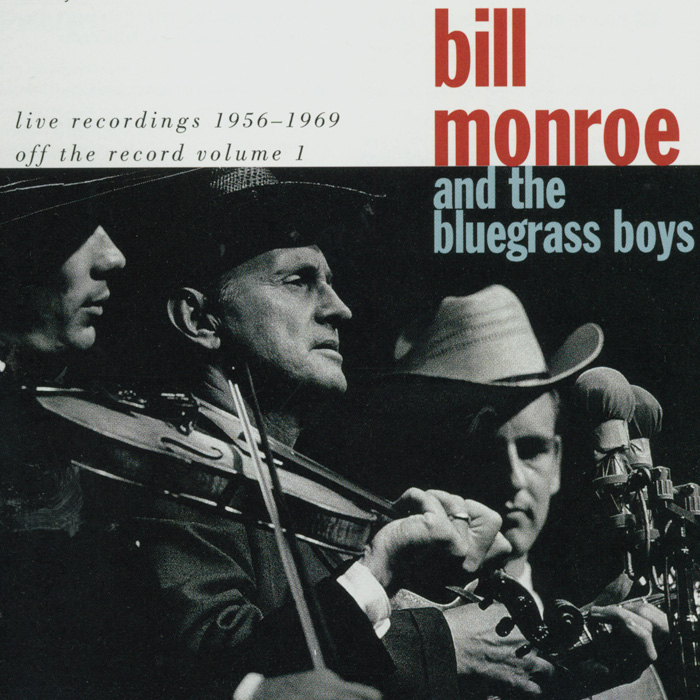 Previously unreleased recordings from the 1950s and '60s present Monroe concert performances, jam sessions, and festival workshops of Bill with the Bluegrass Boys and his brothers Charlie and Birch. This 75-minute collection captures Monroe with Peter Rowan, Bill Keith, Tex Logan, Bobby Hicks, Del McCoury, Hazel Dickens, Roland White, and many, many others. Includes rare photos and extensive notes by Ralph Rinzler. "...[C]ulled from both concerts and picking parties, [this recording] reveals what a holy terror [Monroe] was in front of an audience—even of friends, at 4:45 a.m." — Newsweek

RELATED LESSON PLAN
"Bluegrass Music: A Toe-Tapping Exploration of an American Art Form"
Track Listing