Buck Ramsey: Hittin' the Trail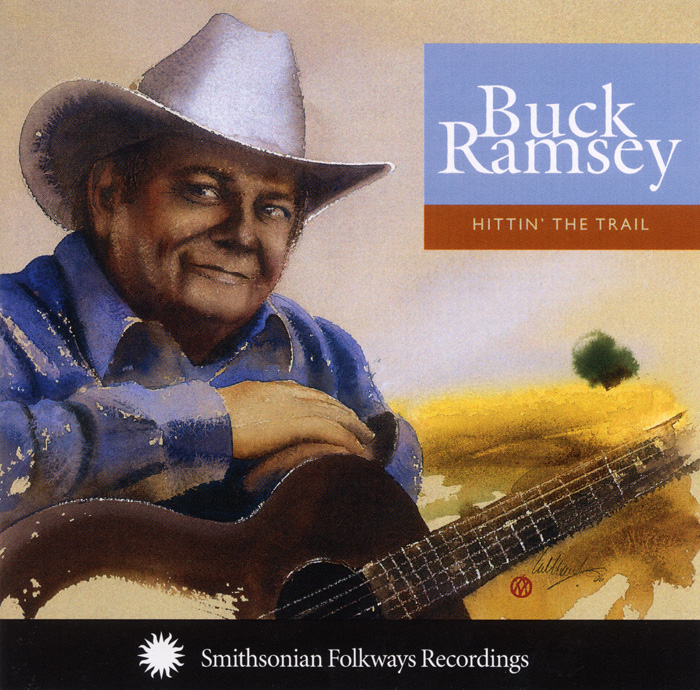 Called the "spiritual leader of the cowboy poetry movement," Buck Ramsey was beloved by his fellow poets and musicians, his "cowboy tribe," and all who knew him. A National Cowboy Poetry Gathering favorite and recipient of the highest honor bestowed on traditional folk artists in America, the National Endowment for the Arts National Heritage Fellowship, Ramsey brought traditional cowboy songs to life. This 2-CD set, mostly recorded in concert, shows his immediate warmth and personal presence. Ramsey's spiritual home was always on the range; close your eyes while listening, and you will find yourself transported to the Texas Panhandle.


AWARDS
2003 Wrangler Award for Outstanding Traditional Western Music Album from The Cowboy Hall of Fame & Western Heritage Museum® (43rd annual Western Heritage Awards)

EN ESPAÑOL

Llamado el "líder espiritual del movimiento de la poesía del vaquero" Buck Ramsey fue querido por sus seguidores poetas y musicos, su "tribu vaquera" y por todos quienes lo conocieron.

Un favorito en el Encuentro Nacional de Poesía vaquera y ganador del más alto honor otorgado a artistas populares tradicionales en América, la Beca de la Fundación Nacional para el Patrimonio Nacional de Artes, Ramsey trajó canciones tradicionales de vaqueros a la vida.

Este conjunto de 2-CD, prácticamente grabados en concierto, muestran su calidez inmediata y presencia personal. El hogar espiritual de Ramsey estaba siempre en la distancia; cierra tus ojos mientras escuchas y te encontrarás a ti mismo transportado a la región del Panhandle de Texas.
Track Listing