Canada: Inuit Games and Songs
Various Artists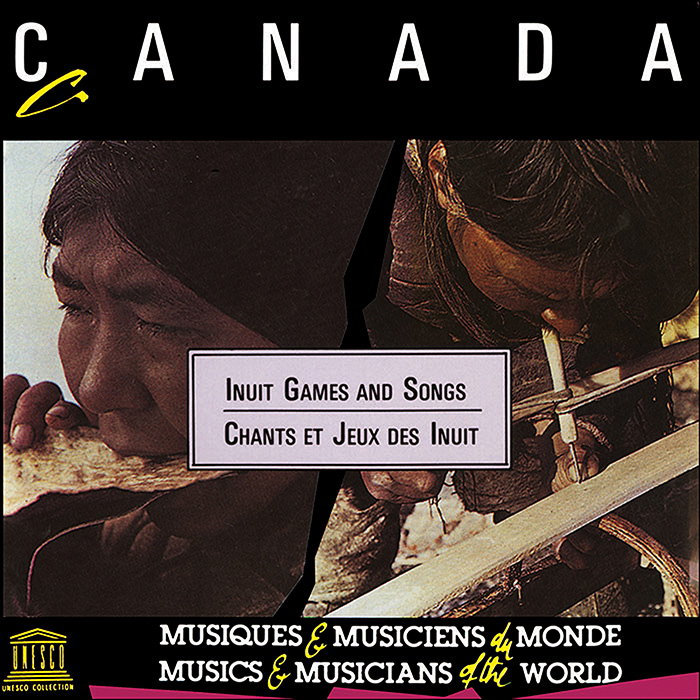 From 1974 to 1976, researchers traveled to Arctic villages in Northeastern Canada to record the verbal games and songs of the Inuit people. One example, called katajjait, involves two women standing face to face, producing guttural, animal-like repetitions until someone runs out of breath and concedes in laughter. The lone instrumental track features a Jew's harp and the tautirut (a violin-like instrument). As stated in the liner notes, this recording preserves the verbal game traditions of the Inuit and has stimulated a renewed interest in Inuit traditional culture.
This recording was supported by grants from the Canada Council for the Arts, the Quebec Ministry of Education, and the University Montreal.
FREE DOWNLOAD
Please enjoy a free download of the song "Illukitaaruti (Juggling Song)"
| | | |
| --- | --- | --- |
| Illukitaaruti (Juggling Song) | MP3 | FLAC |
RELATED VIDEOS
"Inuit throat-singing"
This album is part of the UNESCO Collection of Traditional Music. More than 125 albums are being released by Smithsonian Folkways Recordings to make the series publicly available, including a dozen never-released albums of musical traditions from around the globe.
Track Listing