Caribeana
Various Artists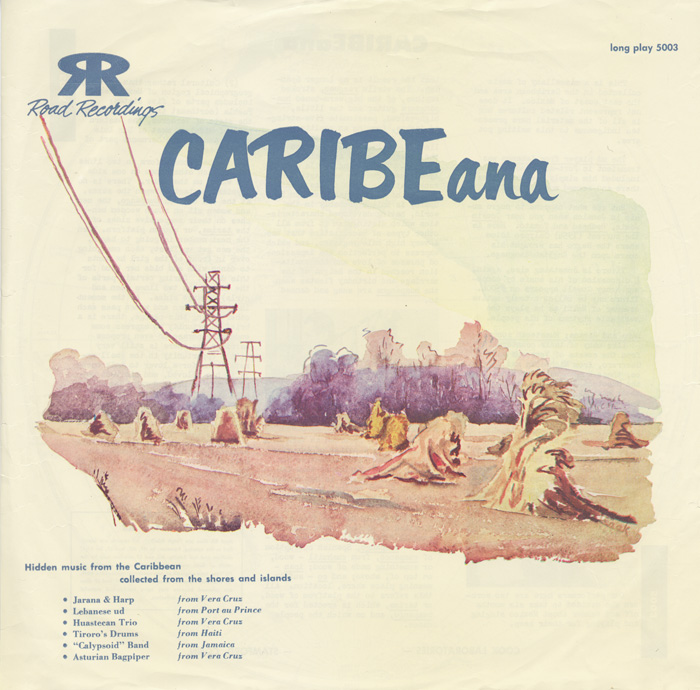 Lebanese oud (a small string instrument) in Port-au-Prince? Bagpipes in Vera Cruz? That's just what Emory Cook found on his travels throughout the Caribbean and Latin America. None of these musics necessarily represent a dominant culture where he found them, but each appears seamlessly to incorporate practices traditional to the instrument and to the majority culture of whichever adopted homeland. As a result of the fusion of styles, each musical genre gains a unique flavor.
EN ESPAÑOL
Lebanese oud (un pequeño instrumento de cuerda) en ¿Port-au-Prince? ¿Gaitas en Vera Cruz? Eso es justo lo que Emory Cook, encontró en sus viajes por todo el Caribe y Latinoamérica.
Ninguna de estas músicas representa necesariamente una cultura dominante donde él las encontró, pero cada una parece incorporar perfectamente las prácticas tradicionales al instrumento y la cultura de la mayoría, cualquiera que sea que adoptó la patria. Como resultado de la fusión de estilos, cada género musical adquiere un sabor único.
Track Listing