Cathy Barton and Dave Para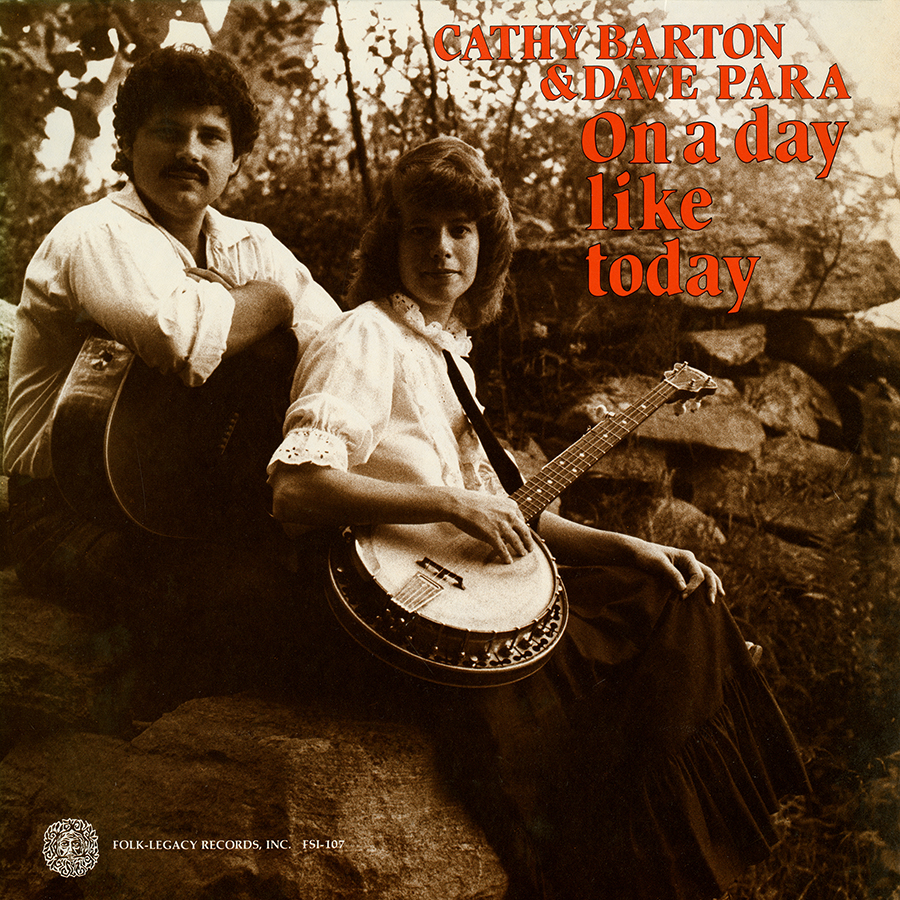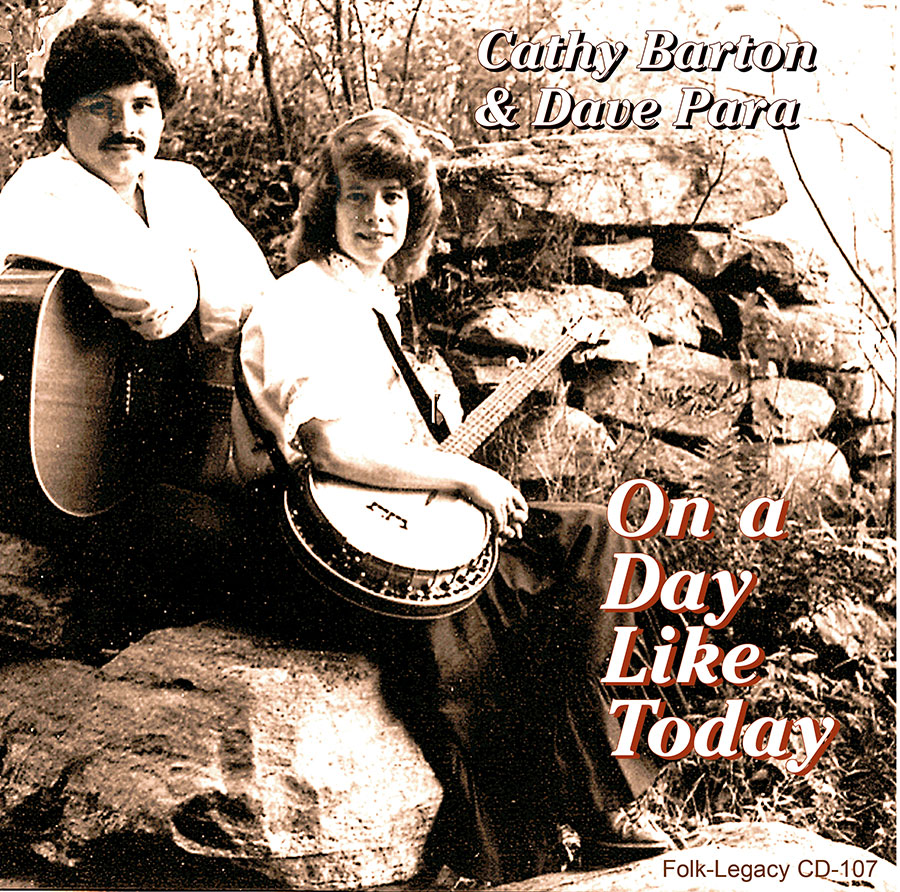 Cathy Barton and Dave Para are self-described "children of the folk revival" - individuals whose earliest musical memories were formed during the folk-boom of the 1960's. When the two first met at the Chez Coffeehouse in Columbia, Missouri, Barton introduced Para to Folk-Legacy Records, and the two soon began playing together. The first songs they played were those of Ed Trickett and Sara Grey - roughly a decade later, Trickett would accompany Barton and Para on On a Day Like Today.
On a Day Like Today is comprised of new and traditional songs, centering around Missouri, the Ozarks, and the southern Midwest. It features Para on guitar, Barton on banjo and hammered dulcimer, Trickett on guitar and hammered dulcimer, and Skip Gorman on fiddle.
Track Listing