Classic Banjo from Smithsonian Folkways
Various Artists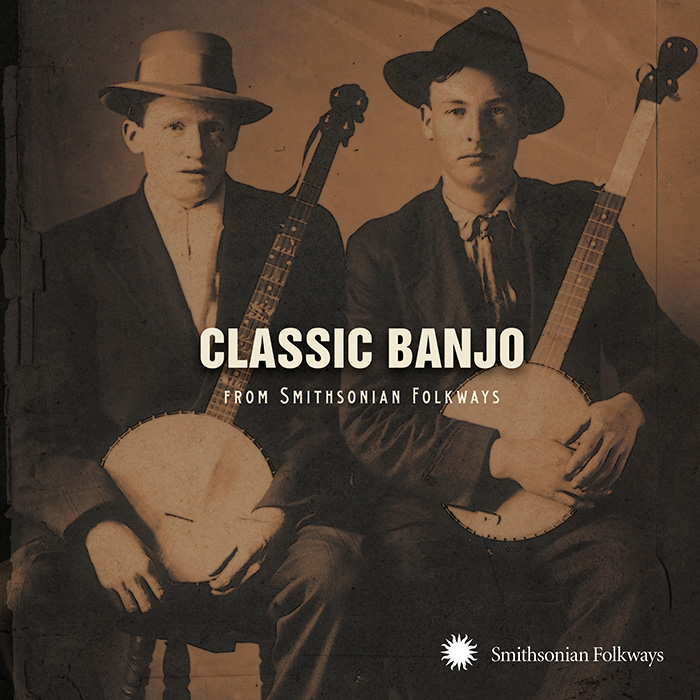 The banjo is a "bigger than life" instrument, a symbol of deep southern American heritage. At the same time, beneath its veneer of old-time icon, the story of the banjo is one of enormous creativity and adaptation to many musical traditions around the world - from Africa, to the Caribbean, to North America, to Europe, and beyond. In Classic Banjo from Smithsonian Folkways, banjo connoisseurs Greg Adams and Jeff Place cull 30 gems of banjo artistry from more than 300 albums in the Folkways collections, offering a gateway into the deep and varied veins of banjo history. 64 minutes, 44-page booklet with extensive notes and photos.
This is the 22nd release in the Smithsonian Folkways Classic Series. Click here to learn more about this enjoyable introduction to the diverse repertoire of American music.
FREE DOWNLOAD
Please enjoy a free download of "Fly Around My Blue-Eyed Girl (medley)" by Pete Seeger.
| | | |
| --- | --- | --- |
| Fly Around My Blue-Eyed Girl (medley) | MP3 | FLAC |
Track Listing