Côte d'Ivoire: A Senufo-Fodonon - Funerary Vigil
Various Artists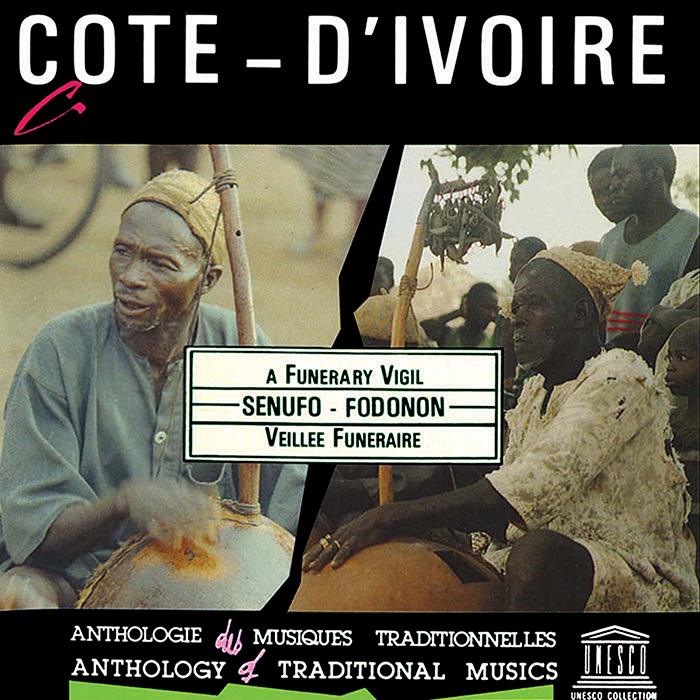 The Senufo are an ethnic subgroup spread across Mali and Côte d'Ivoire that were studied intensely by French ethnomusicologist Michel de Lannoy, a specialist in West African music. Among the Senufo is a further subgroup of about 20,000 people called the Fodonon, who populate around fifteen villages in northern Côte d'Ivoire. Even in villages where they are the minority, Fodonon are regarded as masters of the land and rain.
The Fodonon have fought to preserve their social and religious institutions, including the music of funeral ceremonies. These musical rituals can last several days, as the people share the burden and sorrow of death as a whole community. The most prominent instrument is the bologbogo, literally meaning "big gourd" and equipped with a single plucked string made of antelope hide. The genre of music and the orchestras that use it are bolonyen, "the gourd people."
The liner notes provide detailed context for the music, the funerals, and each song.
Track Listing