Traditional Music of Peru, Vol. 8: Piura
Various Artists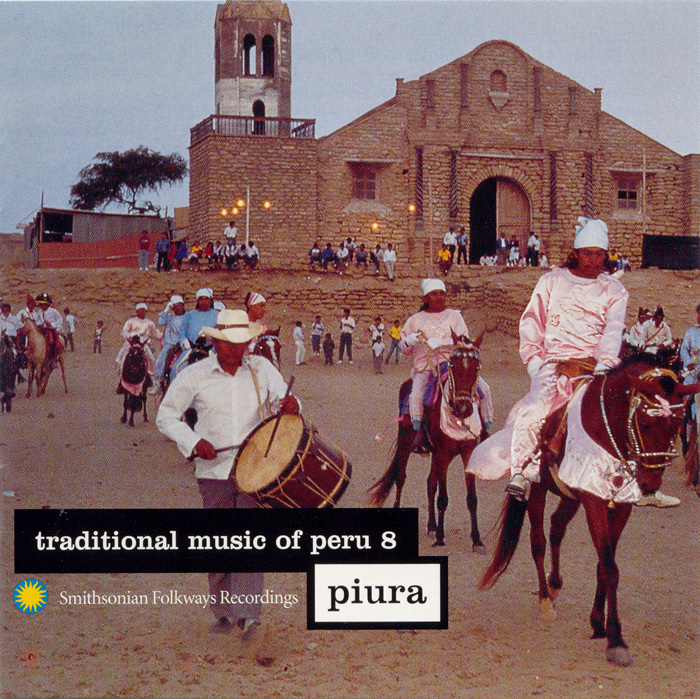 This 8th and final volume of the acclaimed series Traditional Music of Peru features the musical and cultural diversity of Piura. From the coastal areas influenced by indigenous Tallan and Afro-Peruvian traditions to the Andean highlands, this CD contains ceremonial music, secular songs, and music for dances and popular theater. Many of the performances feature brass bands, others are performed by string ensembles, while other are sung to guitar, flute, harp, or drum accompaniment. Recorded throughout 1994, this collection illuminates another facet of the richness of traditional music and cultures in Peru.

Extensive notes in English and Spanish, photos. 47 minutes


Este octavo y último volumen de la aclamada serie Música Tradicional de Perú presenta la diversidad musical y cultural de Piura. De las zonas costeras influenciadas por los indígenas tallanes y tradiciones afro-peruanas a los altos de los Andes, este disco compacto contiene música ceremonial, canciones seculares, y música para el baile y el teatro popular. Muchas de las piezas presentan bandas de viento, otras son conjuntos de cuerda, mientras otras son canciones acompañadas por guitarra, flauta, arpa o tambor. Grabadas durante el año 1994, esta colección ilustra otra faceta de la riqueza de la música y cultura del Perú.

Notas extensas en inglés y español, fotos.



Track Listing