Various Artists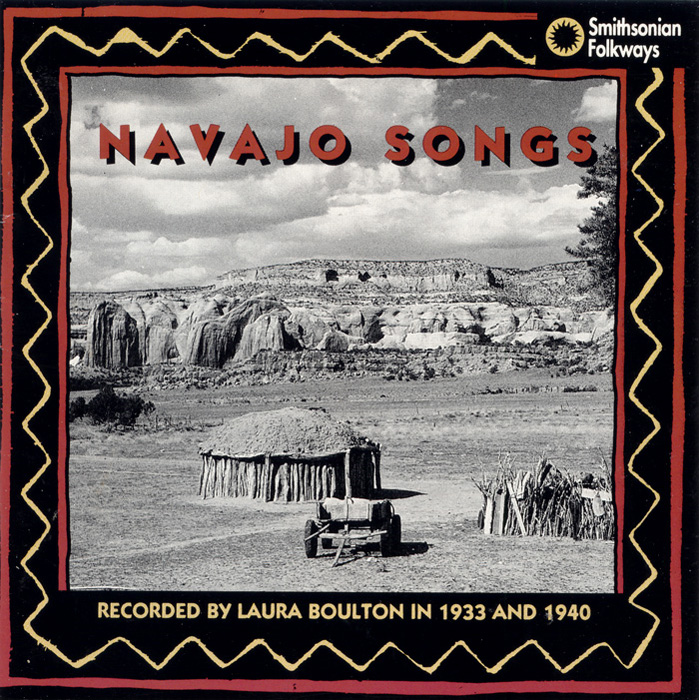 The lifestyles, philosophies, and traditions of the Navajo nation are represented by songs for herding, planting, harvesting, hunting, blessing hogans, and soothing children. The 1933 and 1940 field recordings from settlements in New Mexico and Arizona beautifully document a music largely vocal and highly melodic with relatively short song phrases repeated, divided, and combined in intriguingly complex ways. Recorded by Laura Boulton. Compiled and annotated by David McAllester and Charlotte Frisbie. "...[A] vocally rich collection..." — The Patriot Ledger



RELATED LESSON PLAN
"American Indian Music: Navajo Culture"

EN ESPAÑOL

Los estilos de vida, filosofías y tradiciones de la nación Navajo están representados por canciones para pastoreo, siembra, cosecha, caza, bendición de las hogans (casa india de la tribu de los navajos) y música relajante para los niños.

Las grabaciones de campo de 1933 y 1940 de los asentamientos en Nuevo México y Arizona, documentan bellamente una música en gran medida vocal y altamente melódica con frases repetidas, divididas y combinadas relativamente en una corta canción, de una manera compleja e intrigante. Grabado por Laura Boulton.

Compilado y anotado por David McAllester y Charlotte Frisbie. "... [una] colección rica vocalmente ..."- El Patriot Ledger.
Track Listing