Por Eso Luchamos: Songs of the Salvadoran Struggle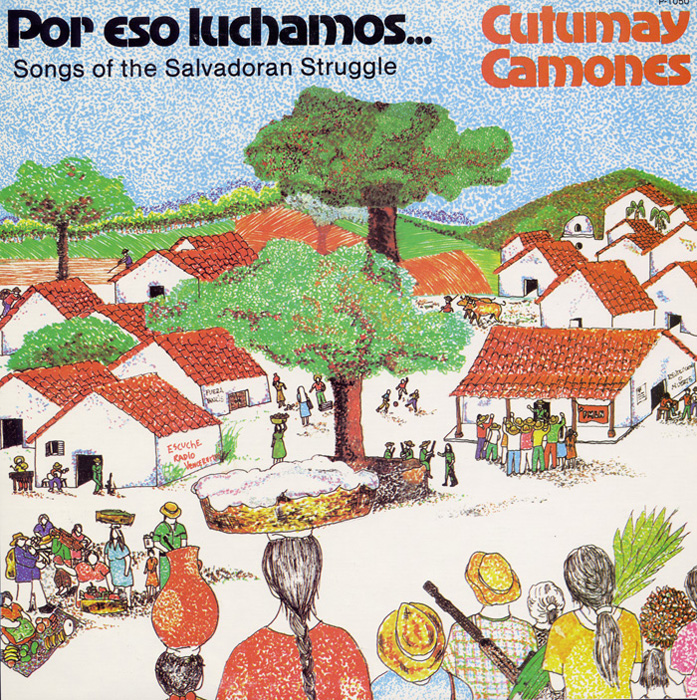 Cutumay Camones took its name from a town located in the Santa Ana province, site of a pitched battle that took place seven days after the beginning of the FMLN's offensive of January 10, 1981. The group was formed in May 1982, taking the name in homage to the example and sacrifice of those who died. Cutumay Camones's struggle has been one of recovering the cultural heritage and traditions of El Salvador, which has been lost or destroyed over centuries of exploitation and repression.

Cutumay Camones tomó nombre de un pueblo localizado en la provincia de Santa Ana donde tuvo lugar una batalla campal siete días después de la ofensiva inicial del FMLN, el 10 de enero de 1981. El grupo fue formado en mayo de 1982, tomando el nombre como una manera de hacer homenaje a los caídos en batalla. El grupo lucha por la recuperación de la herencia cultural y las tradiciones de las gentes salvadoreñas que se ha perdido o ha sido destruido tras siglos de explotación y represión.



Track Listing