Various Artists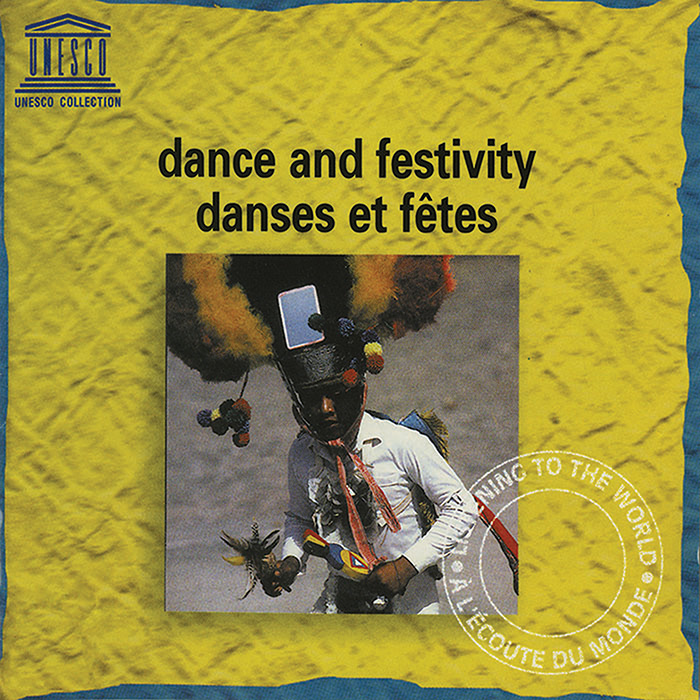 Dance and Festivity highlights music for dance and festive events around the world. Included are the cueca, the national dance of Chile; zapateo, a couples dance from Cuba; and a polka from France played on bagpipe. From Sudan is a waza (gourd trumpet) ensemble. From Java, there is a four-piece percussion ensemble. Traditions from Madagascar, Mongolia, Cameroon, and Cambodia are also presented, along with many more. The album is compiled from tracks that initially appeared on other UNESCO recordings. Stomp your feet and enjoy the variety of sounds! Liner notes provide brief context about each track.
FREE DOWNLOAD
Please enjoy a free download of the song "Norway: Mazurka etter Jens Mykland" by Vidar Lande
| | | |
| --- | --- | --- |
| Norway: Mazurka etter Jens Mykland | MP3 | FLAC |
This album is part of the UNESCO Collection of Traditional Music. More than 125 albums are being released by Smithsonian Folkways Recordings to make the series publicly available, including a dozen never-released albums of musical traditions from around the globe.
Track Listing