Domenico Zullo and Emilio Prados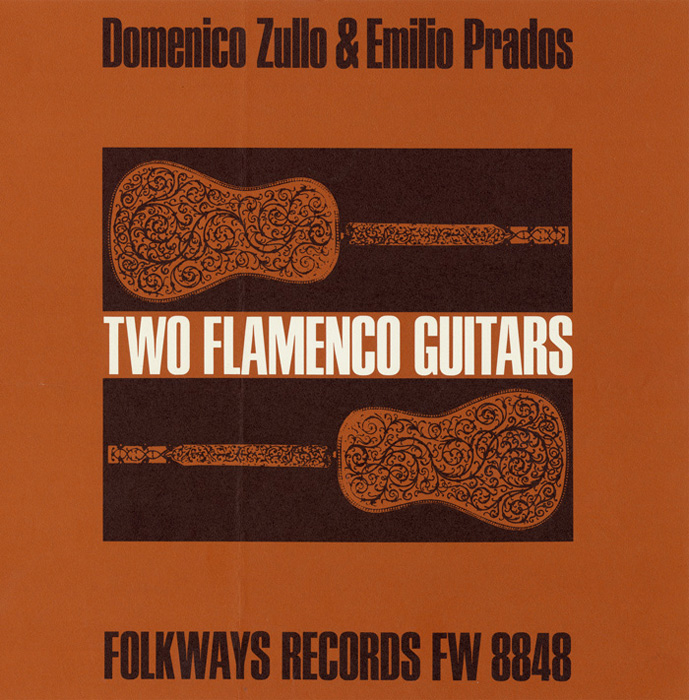 Domenico Zullo and Emilio Prados met in Seville in 1956 but didn't start playing as a team until three years later, when they were both in the United States. Though they also have separate careers, their pleasure in performing together is apparent throughout this album, in lively rhythms and dance pieces, as well as a march, a corrido, malagüeña, and, of course, flamencos. Liner notes are in English and Spanish.
EN ESPAÑOL
Domenico Zullo y Emilio Prados se reunieron en Sevilla en 1956, pero no comenzaron tocando como un equipo sino hasta tres años más tarde, cuando ambos estaban en los Estados Unidos. A pesar de que ellos también tienen carreras separadas, su placer de tocar juntos es evidente a lo largo de este álbum, en los ritmos alegres y piezas de baile, así como una marcha, un corrido, malagueña, y, por supuesto, flamencos. Las notas están en inglés y español.
Track Listing