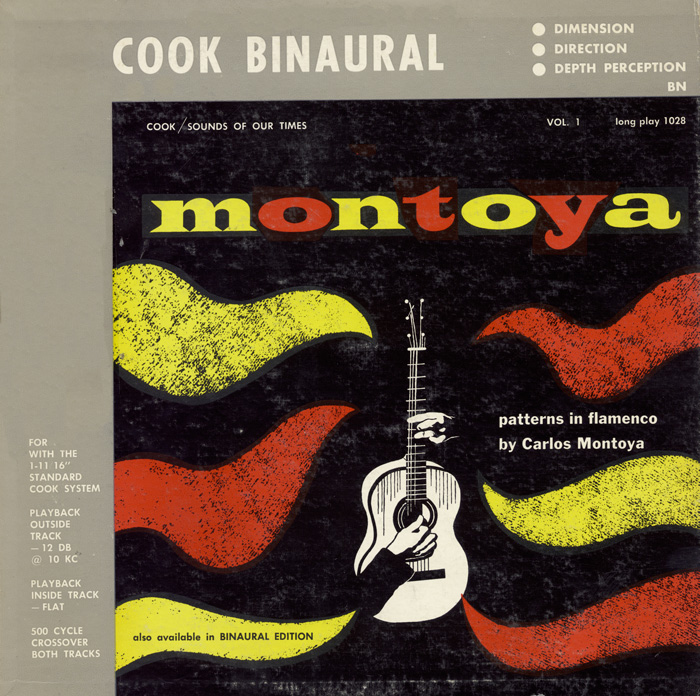 Carlos Montoya has a legendary name in flamenco: his uncle Ramon was regarded as the foremost flamenco guitarist of his generation. Yet this namesake was a handicap early in the younger Montoya's career, one which he adroitly overcame. Performing "real" Andalusian flamenco on solo guitar, some of these gypsy tunes originated in the regions of Aragon and Linares while others reflect Moorish or even Cuban influence; some take on dance forms like the rumba or tango. Montoya performs passionately and persuasively.

EN ESPAÑOL

Carlos Montoya tiene un nombre legendario en el flamenco: su tío Ramón fue considerado como el principal guitarrista flamenco de su generación. Sin embargo, este mismo nombre fue una desventaja en la joven carrera de Montoya, quien hábilmente la superó.

Interpretando el "auténtico" flamenco de Andalucía en solos de guitarra -algunas de esas melodías gitanas fueron originadas en las regiones de Aragón y Linares- mientras que otros reflejan la influencia morisca o incluso cubana, algunos adoptan formas de baile como la rumba o el tango. Montoya actúa apasionada y convincentemente.
Track Listing