Spain: Flamenco Music of Andalusia
Various Artists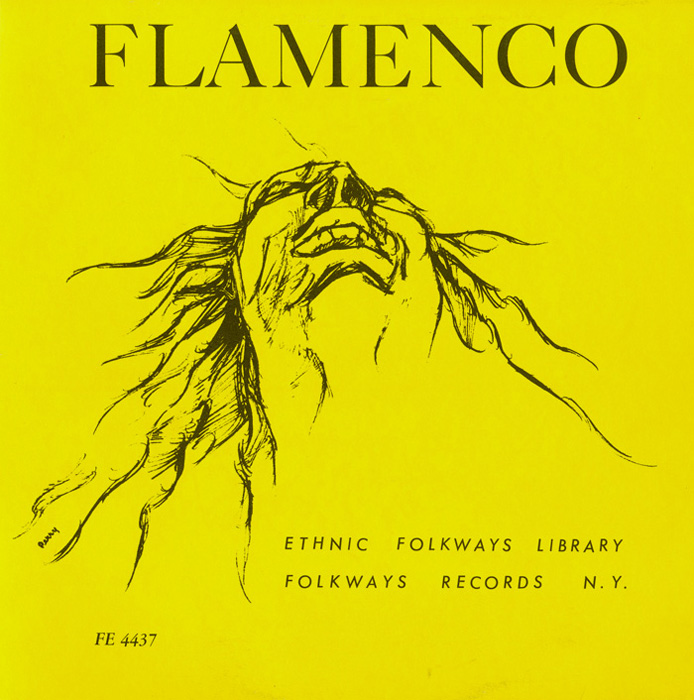 In this lively album, the listener is transported to Andalusia in southern Spain, an area brimming with flamenco song and dance. The album primarily features songs in the traditional cuadro flamenco style, but also explores the stylized flamenco used in modern compositions. The recordings capture the ecstasy of the music, complete with the footsteps of dancers, cries from the audience, and percussive castanets and hand claps. The liner notes by Gilbert Chase, a respected scholar of American and Spanish music, provide a detailed explanation of flamenco music, as well as descriptions of each song.
EN ESPAÑOL
En este animado álbum, el oyente es transportado a Andalucía en el sur de España, una zona rebosante de canto y baile flamenco. El álbum incluye canciones sobre todo en el tradicional Cuadro de estilo flamenco, pero también explora el flamenco estilizado utilizado composiciones modernas. Las grabaciones capturan el éxtasis de la música y se complementan con los pasos de los bailarines, los gritos de la audiencia, percusión y castañuelas y aplauzos.
Las notas fueron realizadas por Gilbert Chase, un respetado erudito de la música americana y española, se proporcionan una explicación detallada de la música flamenca, así como descripciones de cada canción.
Track Listing