Negro Folk Music of Africa and America
Various Artists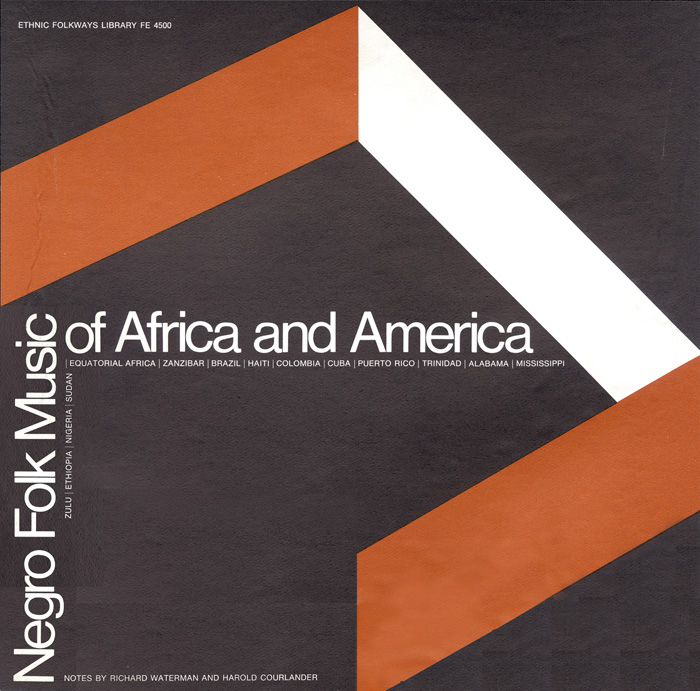 The 24 selections included in the 1951 compilation "Negro Folk Music of Africa and America" provide a sample of musical styles from Africa, and the African diaspora in South America, the Caribbean, and the Southern United States. This anthology demonstrates the continuation of African musical traditions into The New World. According to producer Harold Courlander, "in some parts of the Americas it is possible to find old African songs and dances that are still known in almost identical form in local African communities." The album includes songs such as "Ingane Kamalume" from South Africa, "'Jesha Cult Song" from Brazil, and "Didn't You Hear My Lord When He Called?" from Alabama, USA. In addition, a 6-page booklet of liner notes by Harold Courlander features a brief description of African music and its influence in other regions and detailed song descriptions.
EN ESPAÑOL
Las veinticuatro selecciones incluidas en la compilación de 1951 Negro Folk Music of Africa and America (Música de folclor negro de África y América) provee una muestra de estilos musicales de la diáspora africana en Sur América, el Caribe y el Sur de los Estados Unidos. Esta antología demuestra la continuación de las tradiciones musicales africanas en el Nuevo Mundo.
De acuerdo con el productor Harold Courlander "en algunas partes de las Américas es posible encontrar viejas canciones y danzas africanas que aún son conocidas en forma casi tan idéntica como en las comunidades locales de África"
El álbum incluye canciones tales como "Ingane Kamalume" de Sur África, "canción de culto a Jesha" de Brasil y "¿No escuchaste a mi Señor cuando él llamó?" de Alabama, EE.UU.
Adicionalmente, un folleto de seis páginas de notas internas de Harold Courlander caracterizada por una breve descripción de la música africana, su influencia en otras regiones y descripciones detalladas de las canciones.
Track Listing