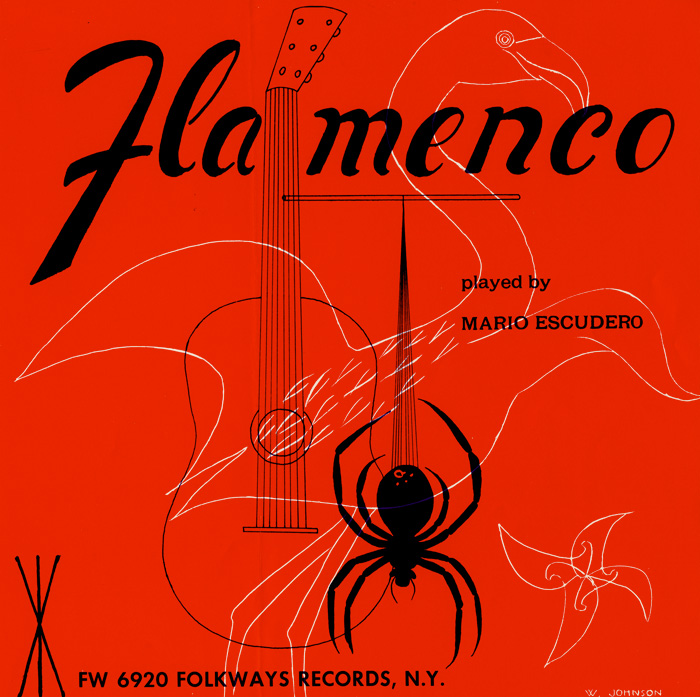 Flamenco Guitar Solos> takes the traditional sounds of flamenco that include the footsteps of dancers and cries of the audience, and captures that spirit on a single instrument, the guitar. Played by Spanish guitar virtuoso Mario Escudero, this album presents several varieties of flamenco dances, most of which are found in the Andalusian region of Spain. Liner notes include a history of flamenco music as well as a detailed description of flamenco's ties to its namesake, the flamingo.
EN ESPAÑOL
Solos de Guitarra Flamenca toma los sonidos tradicionales del flamenco, que incluyen los pasos de los bailarines y los gritos de la audiencia, además captura ese espíritu en un solo instrumento, la guitarra.
Interpretado por el virtuoso guitarrista español Mario Escudero, este disco presenta varios tipos de bailes flamencos, la mayoría de los cuales se encuentran en la región andaluza de España. Las notas incluyen una historia de la música flamenca, así como una descripción detallada de los lazos del flamenco a su tocayo, el flamenco.
Track Listing