Fast Folk Musical Magazine (Vol. 3, No. 7) Live at the Bottom Line
Various Artists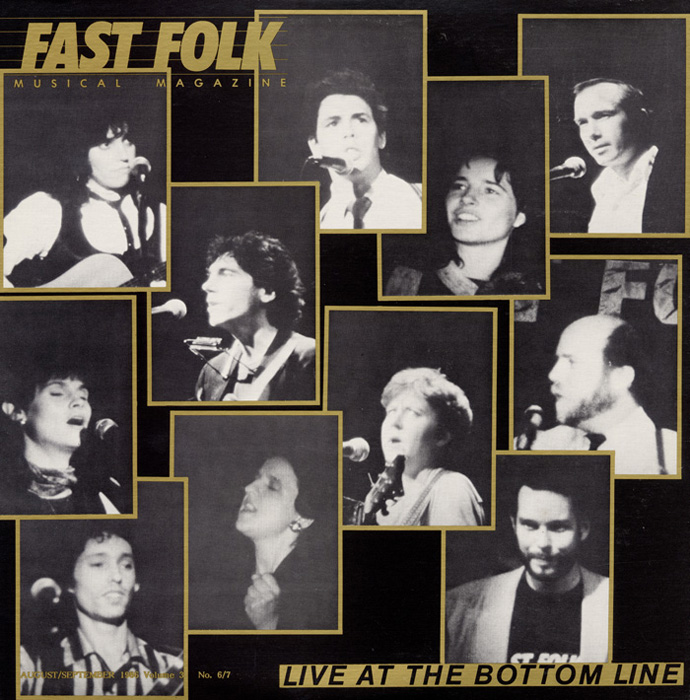 The Bottom Line was a popular folk music venue in Greenwich Village during the 1970s—1990s. For this recording, Fast Folk Musical Magazine drew on performances from a show recorded on May 10, 1986. This is a companion recording with volume 3, number 7, of the magazine.
The 11 performances span the folk music spectrum from traditional to modern and include an Irish ballad and a song to the Roman goddess Bona Dea sung in Italian. Featured singers are Shawn Colvin, Lucy Kaplansky, and Rod McDonald. Street busker Robin Batteau plays violin on several tracks.
A 30-page facsimile of Fast Folk Musical Magazine is included with the recording.
Track Listing