Fast Folk Musical Magazine (Vol. 5, No. 3) Live at the Bottom Line 1989
Various Artists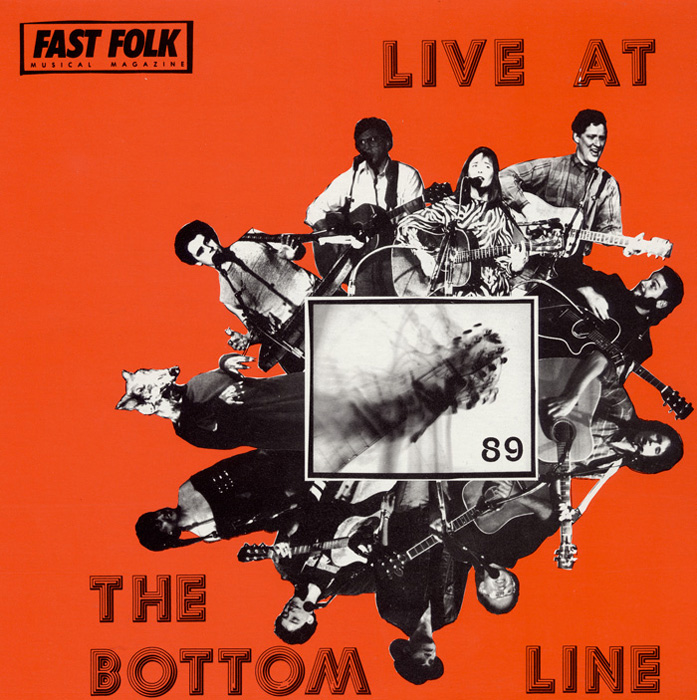 Recorded at the Bottom Line, a popular Greenwich Village music club in the 1970s–1990s, this album drew on two shows from April 1988. A house band of piano, guitar, bass, drums, and violin supports the performers.
As usual, the album features a variety of artists (Christine Lavin, John Gorka, David Massengill, and many more) presenting music in different moods on a wide range of themes (apartheid, Vietnam, capital punishment, and King Tut, among others).
A 24-page facsimile of Fast Folk Musical Magazine is included with the recording.
Track Listing
| | | | | |
| --- | --- | --- | --- | --- |
| 101 | Real Life | Nikki Matheson, Rod MacDonald, and Shawn Colvin | 4:11 | |
| 102 | When the Lights Go Out | Peter Spencer | 4:00 | |
| 103 | Leaving Soweto | John Gorka, Hugh Blumenfeld, Jack Hardy, Richard Meyer, and Rod MacDonald | 4:36 | |
| 104 | Long Black Wall | Richard Meyer, John Gorka, Josh Joffen, Lillie Palmer, and Lillie Gutkin | 4:35 | |
| 105 | Dead Egyptian Blues | Michael Smith and Pat Flemming | 5:47 | |
| 106 | It's Still Raining in Paris | Nikki Matheson and Lisa Gutkin | 3:25 | |
| 201 | One Cool Remove | Shawn Colvin and John Gorka | 3:39 | |
| 202 | Carrie | Hugh Blumenfeld | 4:53 | |
| 203 | Sensitive New Age Guys | Christine Lavin, Jack Hardy, John Gorka, and Rod MacDonald | 3:59 | |
| 204 | Song of the Assasin | David Roth, John Gorka, Wendy Beckerman, Janice Kollar, David Massengill, Jack Hardy, Nikki Matheson, and Brian Rose | 5:47 | |
| 205 | A Careless Man | David Massengill | 3:28 | |
| 206 | Sail On | Josh Joffen, David Massengill, Rod MacDonald, Germana Pucci, and Janice Kollar | 4:45 | |